Accenture opens finance technology lab in London
Banks and investors have joined forces with outsourcing giant Accenture to help start-ups develop technology for the financial services sector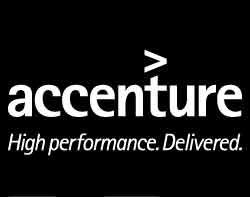 Banks and investors have joined forces with outsourcing giant Accenture to open a laboratory in London to develop technology for the financial services sector.

Download this free guide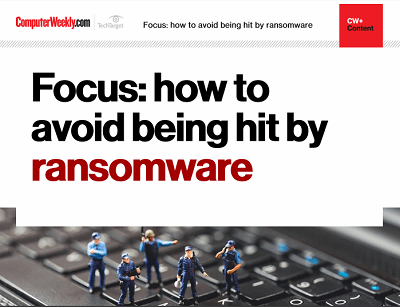 WannaCry wake-up call
The global ransomware attack in May 2017 affected more than 200,000 computers in over 150 countries, including in the UK where the NHS was forced to restrict operations and turn away patients. Is this wake-up call for businesses to finally pay serious attention to cyber security? This Computer Weekly Special Report analyses the risks of ransomware and provides best practices to protect from future WannaCry threats.
By submitting your personal information, you agree that TechTarget and its partners may contact you regarding relevant content, products and special offers.
You also agree that your personal information may be transferred and processed in the United States, and that you have read and agree to the Terms of Use and the Privacy Policy.
The FinTech Innovation Lab, as it is known, will attempt to find technology start-up companies that could develop their offerings into commercial technology for the finance sector.
It builds on a two-year-old programme already run in New York by Accenture and the New York City Investment Fund.
Through the London lab, IT executives at banks – including Barclays, RBS, Deutsche Bank and HSBC – will guide and mentor the start-up suppliers.
There will be a particular focus on mobile, data management, analytics, security and social media.
Developers will take part, six at a time, in a twelve-week programme where they are partnered with senior-level bank executives and successful technology entrepreneurs. This will help fine-tune and develop their technologies and business strategies. The companies will present their products to venture capitalists at the end of the course.
Karl Meekings, programme manager at the FinTech Innovation Lab, said the New York programme had been a success in transforming early stage technology into systems used by banks.
These include an online system to warn people of unauthorised activity on their bank accounts and a market data service on iPhones.
"Finance firms look at lots and lots of technology and this can give them confidence in the new technology as well as help suppliers make it successful," said Meekings.
"One of the things we think will benefit the UK is the fact that the lab is open to all types of technology."
Antony Jenkins, Barclays group CEO, said the FinTech Innovation Lab will enable entrepreneurs to develop new ideas and cement London's position as a global leader in financial services and technology innovation.
The FinTech Lab London is supported by the Mayor of London, the City of London Corporation and the Technology Strategy Board.
Applicants can apply to participate in FinTech Lab London after 1 November 2012 here.
Read more on Technology startups