DWP loses £3.2bn in error and fraud, finds NAO
The Department for Work and Pensions (DWP) estimates that total benefit overpayments due to fraud and error in 2011-12 were £3.2 billion.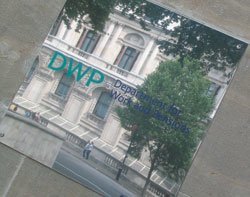 The Department for Work and Pensions (DWP) estimates that total benefit overpayments due to fraud and error in 2011-12 were £3.2 billion, equating to 2% of total benefit expenditure of £159bn.

Download this free guide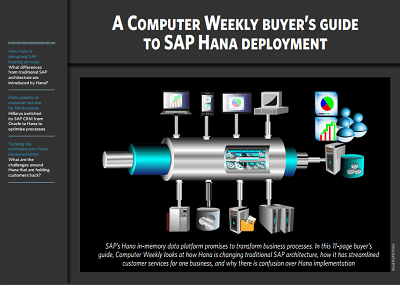 Computer Weekly's Buyer's Guide to SAP HANA Deployment
SAP's Hana in-memory data platform promises to transform business processes. Computer Weekly looks at how Hana is changing traditional SAP architecture, how it has streamlined customer services for one business, and why there is confusion over Hana implementation.
By submitting your personal information, you agree that TechTarget and its partners may contact you regarding relevant content, products and special offers.
You also agree that your personal information may be transferred and processed in the United States, and that you have read and agree to the Terms of Use and the Privacy Policy.
Total underpayments in 2011-12 are estimated at £1.3 billion, 0.8% cent of total benefits spending, said the National Audit Office (NAO).
The findings follow a report earlier this year which revealed the speed at which the DWP deployed its IT systems for its 'welfare to work' scheme, has increased the risk of fraud and error going undetected.
Amyas Morse, head of the NAO, said: "The level of fraud and error in the welfare system remains unacceptably high. I recognize, however, the difficulty of administering in a cost-effective way a benefits system of such complexity.
"The Department should use the development of Universal Credit as an opportunity to enhance its processes to demonstrate what a modern, effective and joined-up benefits system will look like. In refreshing its approach to reducing fraud and error, the Department needs to continue to improve its understanding of the root causes of fraud and error."
The DWP has continued implementing Automated Transfers to Local Authority Systems (ATLAS), an IT development that automatically informs local authorities of new awards or changes in benefits.
The Department hopes that the provision of more timely information on customer changes will lead to a significant reduction in fraud and error within local authority administered benefits.
The findings come as the NAO is publishing its assessment of a number of the accounts of major government departments.
The department for Education and Rural Affairs (Defra) has received a number of penalties imposed by the European Commission because EU regulations have not been applied correctly in the processing of EU schemes. It will be fined £95 million as a result of the failed IT behind its troubled Single Payment Scheme in England for 2010 and 2011, said the report.
"While I welcome the progress made by the Agency in the last financial year, there continues to be a significant loss to the taxpayer because of weaknesses in the administration of the Single Payment Scheme by the Rural Payments Agency," said Morse.
Read more on Database software