One fifth of Mac computers are carrying one or more instances of Windows malware and one in 36 are carrying Mac OS X malware, a study has revealed.
Unless Mac users run Windows on their machines, the Windows malware will not affect them directly, but can still spread to other computers, according to a report by security firm Sophos.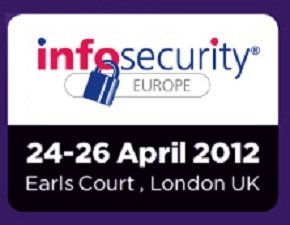 More disturbingly, Sophos's analysis of 100,000 Macs shows that 2.7% were carrying Mac OS X malware, said the report, released to coincide with Infosec Europe 2012 taking place in London.
"Some Mac users may be relieved that they are seven times more likely to have Windows viruses, spyware and Trojans on their Macs than Mac OS X-specific malware, but Mac malware is being surprisingly commonly encountered," said Graham Cluley, senior technology consultant at Sophos.  "Mac users need a loud wake-up call about the growing malware problem."

Fake anti-virus attacks, which scare users into handing over their credit card details, and the recent 600,000 strong Flashback botnet dominate the chart of Mac-based threats.

Top Mac OS X malware found on Mac computers
1. OSX/Flshplyr                 75.1%
2. OSX/FakeAV                   17.8%
3. OSX/RSPlug                   5.5%
4. OSX/Jahlav                   1.2%
5. Other                        0.4%

"Mac malware can spread via USB stick, email attachments, website download, or even a silent drive-by installation where the user doesn't realise their Mac's security has been subverted," said Cluley. 
Cybercriminals view Macs as a soft target, he said, because users do not typically run anti-virus software, but Mac users must protect their computers now or risk making the malware problem on Macs as big as the problem on PCs.
Some of the malware discovered in the Mac sample dates back to 2007, and would have been detected if the users had been running anti-virus software.

Bredo, a family of malicious programs aimed at Windows-based computers sent out via spam, accounts for 12.2% of malware detected on Mac computers.  The first Bredo variant was detected in 2009.  Since then, countless variants have been released.  As recently as last week, Bredo was used in a malicious email campaign.

Top Windows malware found on Mac computers
1. Mal/Bredo            12.2%
2. Mal/Phish            7.4%
3. Mal/FakeAV           3.8%
4. Troj/ObfJS           3.6%
5. Mal/ASFDldr          3.3%
6. Troj/Invo            3.0%
7. Troj/Wimad           2.6%
8. Mal/Iframe           1.5%
9. Mal/JavaGen          1.4%
10. Other                       61.2%


 
Email Alerts
Register now to receive ComputerWeekly.com IT-related news, guides and more, delivered to your inbox.
By submitting your personal information, you agree to receive emails regarding relevant products and special offers from TechTarget and its partners. You also agree that your personal information may be transferred and processed in the United States, and that you have read and agree to the
Terms of Use
and the
Privacy Policy
.