Chip maker Intel will appeal the European Commission's decision to fine it €1bn for practices which it said are an abuse of its market dominance.
These practices, claims the EC, include offering rebates to prevent businesses supplying or buying products from AMD and as a result undermine it.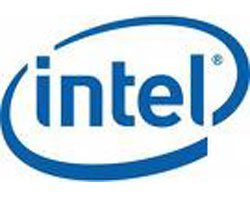 This morning Neelie Kroes, European commissioner for competition policy, announced the fine and outlined the reasons for finding against Intel, which it believed had continued to abuse its market position.
Bruce Sewell, Intel general counsel, said Intel "takes great exception to the conclusions accepted in this decision."
Sewell said the fine is arbitrary and does not take into account any losses for AMD, which is the only complainant. He questioned how Intel's business activity could put AMD out of business because AMD's complaint was eight years old and AMD is still going.
He said the EC alleges that Intel used rebates to prevent people buying or supplying products from AMD by offering low prices in return for buying Intel. But Sewell said Intel "never expected customers not to buy AMD products".
He said Intel's practice of offering lower prices is "the essence of competition" and not anti-competitive behavior. "We believe consumers benefit from lower prices."
Intel will take a bank guarantee for the fine but not actually pay it until it has had its appeal heard.
Kroes at the EC said: "The Commission has ordered Intel to cease the illegal practices immediately, to the extent that they are still ongoing, and to refrain from these and any equivalent practices in the future. The Commission will be monitoring Intel's compliance closely."
"Given that Intel has harmed millions of European consumers by deliberately acting to keep competitors out of the market for over five years, the size of the fine should come as no surprise."
"The Commission Decision contains evidence that Intel went to great lengths to cover-up many of its anti-competitive actions. Many of the conditions mentioned above were not to be found in Intel's official contracts," added Kroes.
Email Alerts
Register now to receive ComputerWeekly.com IT-related news, guides and more, delivered to your inbox.
By submitting your personal information, you agree to receive emails regarding relevant products and special offers from TechTarget and its partners. You also agree that your personal information may be transferred and processed in the United States, and that you have read and agree to the
Terms of Use
and the
Privacy Policy
.