Officials in Somerset say that the first stage of a SAP go-live for two councils, a police authority and a fire brigade has had a "high degree of success", though an internal e-mail to staff concedes that there are multiple problems.
The e-mail says that the SAP project team is working "relentlessly day and night to fix all the issues raised via the help desk, so that we can resume normal service as soon as possible".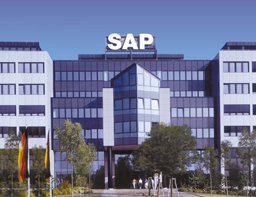 IBM has been working for more than a year on the SAP implementation. The first phase went live on 1 April 2009 at Somerset County Council, Taunton Deane Borough Council, and Avon and Somerset Police, which are all members of SouthWest One, a joint venture run by IBM. Devon and Somerset Fire Brigade also went live.
The lead authority in SouthWest One, Somerset County Council, told Computer Weekly, "The launch of the system impacts upon every employee, covering everything from procurement activity to booking annual leave... As with any large-scale implementation, there are some teething difficulties to resolve for a small proportion of users, and there are plenty of mechanisms in place for users to report issues, with everyone up to the County Council's chief executive taking a daily interest in getting the entire system in place and on line as soon as possible."
The council added that "workarounds and contingency plans are being effectively used to ensure business continuity and no adverse impact to the public, or any of our range of service users".
Teething problems
Alan Jones, chief executive of Somerset County Council, has apologised to staff affected by the problems. He said in an e-mail to council staff on 7 April that the difficulties were "teething".
He said, "The main engine of SAP is working - it has been tested, and some staff have been able to process and create orders on the system. However, some staff have not been able to do so for a number of reasons. Please accept my apologies if you are one of those affected."
Jones said that for some staff SAP has not yet gone live and is not yet capable of offering full functionality. "Despite all the detailed planning and preparation by our staff and those in South West One, many of these glitches can only be ironed out - frustrating though it is - during implementation. The set-up needs to be absolutely right or SAP will not perform as well as we all want it to in the longer term."
Technical issue being corrected
He said the single biggest issue was that, for some people, the correct SAP attributes for an individual's role had not been loaded. "This was a massive data load of over 30,000 records and some have failed. This problem was most prevalent within the Environment Directorate. We have had to reload this data and it will take some time to correct the attributes for all 3,670 users. We hope that the majority of these will be corrected in the next few days and apologise for this delay."
The e-mail said that some staff were unable to raise requisitions because they could not access e-catalogues. "This is a technical issue that has been referred back to SAP and we await its advice as to how to resolve this. In the meantime, we advise using the catalogues wherever possible on the vendor's website and then using free text orders as a temporary measure."
Somerset County Council said that when SAP is fully implemented, it will "streamline and supersede many of the County Council's existing systems and processes, in turn allowing greater levels of efficiency and benefits to the public than ever before".
Additional links:
Email Alerts
Register now to receive ComputerWeekly.com IT-related news, guides and more, delivered to your inbox.
By submitting your personal information, you agree to receive emails regarding relevant products and special offers from TechTarget and its partners. You also agree that your personal information may be transferred and processed in the United States, and that you have read and agree to the
Terms of Use
and the
Privacy Policy
.