Network operators profit from chaos
The transport chaos caused by this week's snowstorm created a bonanza for the mobile phone network operators as shivering commuters phoned or texted to change their arrangements.

Download this free guide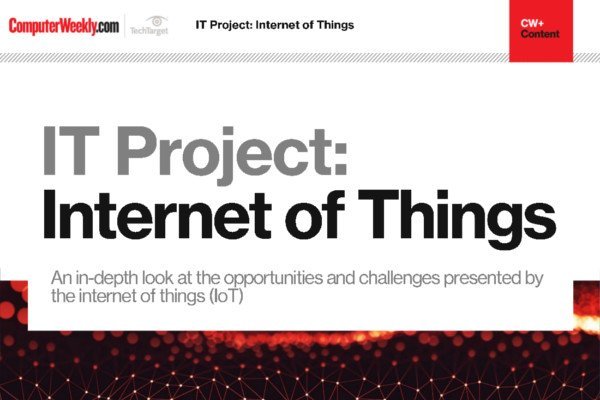 IT Project: Internet of Things
Have an in-depth look at the opportunities and challenges presented by the internet of things
By submitting your personal information, you agree that TechTarget and its partners may contact you regarding relevant content, products and special offers.
You also agree that your personal information may be transferred and processed in the United States, and that you have read and agree to the Terms of Use and the Privacy Policy.
Vodafone's voice traffic was up 50% and SMS traffic 58%, a spokesman said. O2's voice traffic rose 20%, but SMS was up 70%, a spokesman said. T-Mobile had the reverse traffic pattern, with outgoing voice calls rising 73% and text 21%.
An Orange spokesman said its biggest spike was between 07.00 and 08.30 when people were calling to say they could not make it in. But the upsurge continued with the mobile data network seeing "a considerable uplift" as people logged on from home, a spokesman said.
Wi-Fi usage was also up at Orange, and lots of people used their phones to upload photos of them playing in the snow to social networking sites such as Facebook, the spokesman said.
Some mobile networks faced pockets of congestion in the London and Home Counties during rush hour, but most were pleased with how their networks coped.
"We were extremely happy with the resilience of our network during the snow storms across the UK. We are continually spending millions on our network to ensure our customers get a great experience. Clearly it is hard to account for bad weather, but we are used to managing the need for increased capacity," an O2 spokesman said.
None said it was planning an increase in capacity as a result of the week's weather.
The anomalous weather could speed up the adoption of smart phones, especially if firms decide the capacity to work remotely is a corporate key performance indicator.
Andrew Kitson, author of Juniper's new smartphones report, doubted that a short bout of extreme weather would drive demand for smartphones. But, he notes, "Smartphones are ideally placed to make the most of the mobile enterprise opportunity."
He says CIOs need to bite the bullet and invest now in deploying the mobile enterprise architecture that best suits their needs.
"CIOs need to realise that they will quickly reap returns on that investment and will benefit long-term," he says, even though he acknowledges that investment cash may be hard to come by.