Recession to leave its mark on UK workforce
The onset of recession is forcing businesses to adopt...
The onset of recession is forcing businesses to adopt cost cutting strategies that will lead to over a quarter of UK IT roles being carried out overseas by the end of 2010.

Download this free guide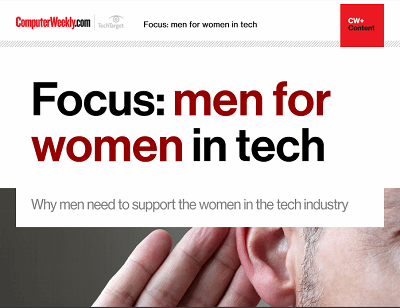 Men for women in tech
This guide showcases some of the men who are helping women to progress in the technology industry and the methods they are using to do so.
By submitting your personal information, you agree that TechTarget and its partners may contact you regarding relevant content, products and special offers.
You also agree that your personal information may be transferred and processed in the United States, and that you have read and agree to the Terms of Use and the Privacy Policy.
One in four IT jobs will be outsourced to offshore locations by global firms, according to the latest study of 200 global firms by the Hackett Group.
It said 89% of IT organisations within these firms will have at least some roles carried out in offshore locations.
IT offshoring makes up a significant portion of a total of almost 400,000 jobs in corporate finance, IT, HR, and procurement moving offshore in 2009 and 2010. This will bring the total number of back-office jobs being done offshore to over 850,000, said Hacket.
"The unfolding economic crisis has triggered a mix of responses from corporate executives, aimed largely at preservation of cash, operating profitability and ultimately market valuation," said the Hackett report.
"General and administrative business process globalisation, which in the short term is still largely driven by labour arbitrage opportunity, squarely addresses operating profitability performance through its immediate impact on general and administrative cost."
According to supplier trade association Intellect's Offshore Futures Report 2008 three quarters of businesses believe offshoring IT is a norm. The report found that 77% of respondents said offshoring of IT and IT enabled business processes was a normal business practice. The survey questioned about 100 people including academics, suppliers, user businesses, and analysts.
"Offshoring has rapidly emerged as one of the most dynamic influences on UK and global business. For many organisations, offshoring has become business as usual in a relatively short space of time," said the report.
Read more on IT jobs and recruitment