Microsoft seeks to end class action status of 'Vista Capable' case
Microsoft is asking a US district court to end the class-action...
Microsoft is asking a US district court to end the class-action status of the "Vista Capable" case, so that aggrieved customers would have to sue Redmond individually.

Download this free guide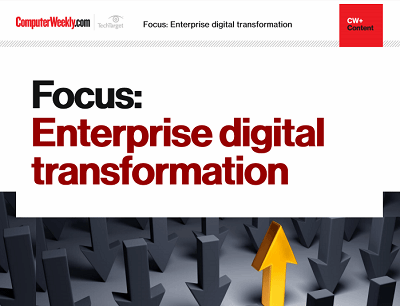 Are you digital to the transformation?
Digital transformation - the buzzword that we can't get away from. Enterprises need to accelerate their digital transformation journeys to avoid being left behind in an increasingly digital world. It's not an easy feat, but one that can be costly to get wrong. Join us as Computer Weekly takes a look at how businesses can stay on track through collaboration, innovation, and listening to user needs.
By submitting your personal information, you agree that TechTarget and its partners may contact you regarding relevant content, products and special offers.
You also agree that your personal information may be transferred and processed in the United States, and that you have read and agree to the Terms of Use and the Privacy Policy.
The end of class action status would make it harder for a growing number of Vista users to take action over a perceived lack of functionality in Windows Vista Home Basic.
The "Vista Capable" campaign saw PC manufacturers label Windows XP machines with the moniker in readiness for Vista after the new OS was delayed.
The idea was that users would continue to buy new PCs with the older OS, whilst being promised they could upgrade to the new OS for free or at a piecemeal rate.
However, a number of these users say they expected to be able to run different higher spec versions of Vista and not just the Home Basic offering.
Microsoft contends, "The evidence refutes plaintiffs' claims that Windows Vista Home Basic cannot 'fairly' be called Windows Vista."
It adds, "Windows Vista Home Basic has nearly all of the same computer code as the rest of the Windows Vista family. Microsoft never publicly defined Windows Vista in a way that would exclude Windows Vista Home Basic."
Read more on Operating systems software