Black Eyed Peas star woos RIM developers with Blackberry supported music site
Black Eyed Peas star Will.i.am brought a bit of pop star glamour to this week's Blackberry developers...
This Article Covers
RELATED TOPICS
Black Eyed Peas star Will.i.am brought a bit of pop star glamour to this week's Blackberry developers conference, by demonstrating how he was using the Blackberry smartphone platform to update his music website.

Download this free guide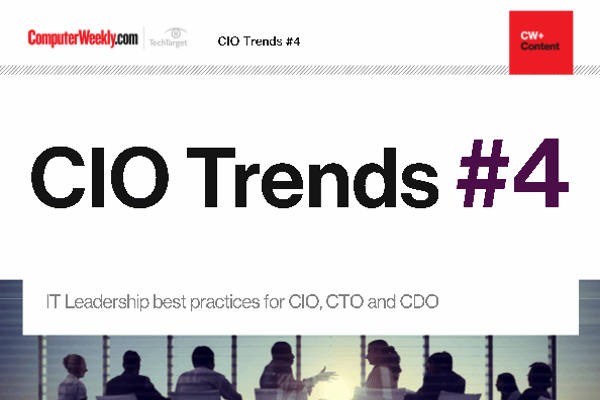 Stay on top of your game
Read about the latest trends and priorities of IT leaders: how to prepare for GDPR, make use of blockchain, transfer lessons from other sectors and become a hybrid IT and digital leader.
By submitting your personal information, you agree that TechTarget and its partners may contact you regarding relevant content, products and special offers.
You also agree that your personal information may be transferred and processed in the United States, and that you have read and agree to the Terms of Use and the Privacy Policy.
Will.i.am is now using the Java-based platform to send immediate news, pictures and other content to his DipDive music site.
He demonstrated the usefulness of the Blackberry in his online business operation by taking a picture of a bunch of glamourous Blackberry Storm developers in the audience, and immediately posting it on his site for all to see.
How long it will stay there is anyone's guess, as it probably will not do much to sell extra tracks of Will.i.am's music.
DipDive is used to promote a number of acts in addition to the Black Eyed Peas, including Fergie and Macy Gray.
Will.i.am told the Blackberry delegates, "DipDive gives acts more control over what is done to promote them and what type of music is on offer to the fans.
"Record companies are still using old fashioned technology to package and sell music, but the use of DipDive supported by the Blackberry platform is a move in the right direction."
Will.i.am predicted that in about a year's time many high street stores would give up selling CDs, as music fans preferred electronic music they could download in the way they wanted.
He said he could not see the point of spending long periods in developing and recording traditional 12-track albums, when most fans now preferred downloading single tracks from services such as iTunes.
Read more on Mobile hardware