Oracle creates Web 2.0 division
Oracle is building a global division to offer businesses products, services and best practices for Web 2.0 collaboration.
Oracle is building a global division to offer businesses products, services and best practices for Web 2.0 collaboration.
Charles Phillips, Oracle's president, speaking in London today (9 May), said Oracle would be forming a Web 2.0 organisation to provide businesses with Webcenter, a new platform for building wikis, blogs and content management for Web 2.0 collaboration. He said, "Over the next few years we will be building collaboration into our enterprise application products."

Download this free guide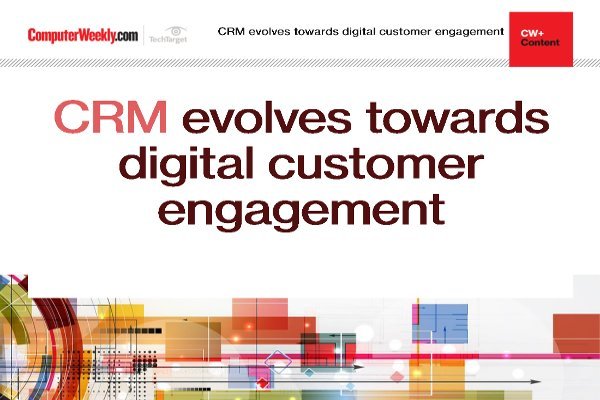 Enhancing digital customer engagement with CRM
Learn about customer relationship management has evolved towards engaging with customers through every channel, with digital at the forefront.
By submitting your personal information, you agree that TechTarget and its partners may contact you regarding relevant content, products and special offers.
You also agree that your personal information may be transferred and processed in the United States, and that you have read and agree to the Terms of Use and the Privacy Policy.
The process for approving expenses is one area such collaboration would work for business users, Phillips said. Web 2.0 collaboration technology could allow the manager to check a travel expense with the travel agent directly, compare travel costs against previous trips to the same destination and, if the person submitting the expense was online, obtain further clarification using instant messaging.
Phillips said Oracle was also developing a collaborative platform that would take users beyond the functionality provided by e-mail packages such as Lotus Notes and Microsoft Exchange. "The Beehive product we are developing we will be able to provide an e-mail [server] and a presence-aware environment," which would allow users to see who else was online.
Phillips said the product would remove the need for businesses to run large server farms to support their Microsoft Exchange infrastructure, as it would use computing grids instead of servers.
Separately, Oracle is also investigating how to make patches update automatically, without requiring enterprise application software to be restarted. Oracle's 11g product family has some of this functionality built-in, but, Phillips said, "It is way too hard to update enterprise application software."
If Oracle is able to crack this problem, Phillips hopes it would be able to offer users continuous releases of its software, which could simplify patch management and upgrading.
Read more on Business applications