Mobile telematics to embrace 200 million machines by 2012
Analyst Berg Insight says 186 million machines will be connected to mobile networks by 2012...
Analyst Berg Insight says 186 million machines will be connected to mobile networks by 2012.
According to Berg Insight research, the number of cellular network connections used for machine-to-machine (or telematics) communications will grow from 37.5 million in 2007 to 186 million connections by 2012.

Download this free guide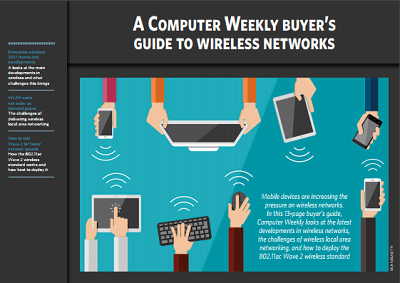 Carrying the heavy wireless burden of mobile devices
Mobile devices are increasing the pressure on wireless networks. In this buyer's guide, Computer Weekly looks at the latest developments in wireless networks, the challenges of wireless local area networking, and how to deploy the 802.11ac Wave 2 wireless standard.
By submitting your personal information, you agree that TechTarget and its partners may contact you regarding relevant content, products and special offers.
You also agree that your personal information may be transferred and processed in the United States, and that you have read and agree to the Terms of Use and the Privacy Policy.
GSM and legacy technologies currently dominate the market and accounted for 71% of the total number of active connections at the end of 2007.
CDMA (3G) was the second largest technology, with a strong foothold in North America and parts of Asia-Pacific. WCDMA - the 3G alternative for Europe and Japan - has so far primarily been adopted for machine-to-machine applications in Japan.
Elsewhere, adoption is held back by high component costs and limited network coverage, said Berg.
The research found that current machine-to-machine applications generally corresponded to between 1% and 3% of the reported number of mobile subscribers in developed markets. In Sweden and Finland the share is closer to 10% due to extensive use of GPRS for meter-reading applications.
Berg Insight forecasts that vehicle telematics applications will dominate the machine-to-machine cellular market in most parts of the world, and account for more than half of all network connections in 2012.
Wireless telematics takes off >>
Cybit acquires Thales Telematics >>
Read more on Wireless networking