The IT department at the White House has come under fire after a Congressional report detailed how it lost thousands of e-mails that were supposed to be archived under federal law.
The White House's automated archiving solution hit problems in 2002 when the Bush administration changed its e-mail software from Lotus Notes to Microsoft Outlook.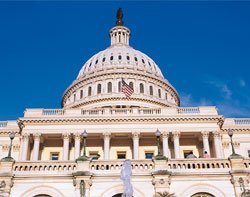 Incompatibility issues with the new system meant that archiving was left in the hands of staff rather than an automated solution, and thousands of e-mails were overlooked.
Juergen Obermann, CEO of archiving specialist GFT Inboxx, said, "It seems a little archaic to leave the archiving of potentially sensitive and highly classified information in the hands of the end-user, particularly for an organisation so firmly in the public spotlight.
"More worrying is that by failing to archive all correspondence, the very body supposed to be upholding the law is clearly in violation of it."
The Bush administration has technically broken federal law by not fully archiving its records.
The Presidential Records Act came into force in 1978, in the aftermath of the Watergate scandal. The act lays down that presidential records are owned by the people of the US, and not the president.
E-mail archiving in infancy >>
E-mail backup saves solicitors time and money >>
Email Alerts
Register now to receive ComputerWeekly.com IT-related news, guides and more, delivered to your inbox.
By submitting your personal information, you agree to receive emails regarding relevant products and special offers from TechTarget and its partners. You also agree that your personal information may be transferred and processed in the United States, and that you have read and agree to the
Terms of Use
and the
Privacy Policy
.