MP slams slow payment of tax credit IT compensation
The biggest compensation deal agreed between the government and a computer supplier - over tax credit IT problems - will, at the present rate of payment, take US company EDS more than 100 years to pay off in full.
This Article Covers
RELATED TOPICS
The biggest compensation deal agreed between the government and a computer supplier - over tax credit IT problems - will, at the present rate of payment, take US company EDS more than 100 years to pay off in full.

Download this free guide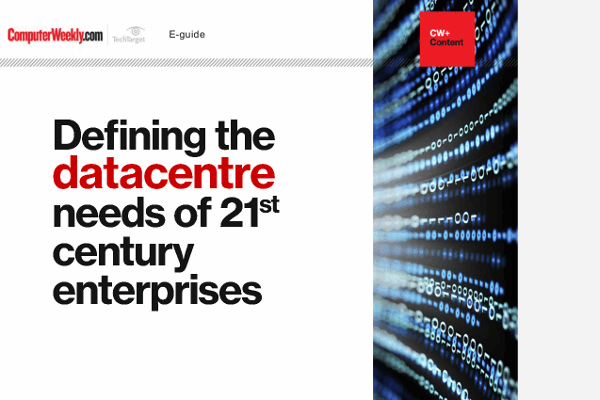 Defining the datacentre needs of 21st century enterprises
A collection of our most popular articles on datacentre management, including: Cloud vs. Colocation: Why both make sense for the enterprise right now; AWS at 10: How the cloud giant shook up enterprise IT and Life on the edge: The benefits of using micro datacenters
By submitting your personal information, you agree that TechTarget and its partners may contact you regarding relevant content, products and special offers.
You also agree that your personal information may be transferred and processed in the United States, and that you have read and agree to the Terms of Use and the Privacy Policy.

Liberal Democrat shadow chancellor Vince Cable said the compensation package between EDS and HM Revenue and Customs had turned out to be a "sham".
Computer Weekly has learned that in the past year EDS has paid only about £250,000 of £26.5m ­owing on a £71.2m settlement agreed in late 2005. After the settlement was made, the government announced that it had landed the biggest compensation deal from any IT supplier. The compensation was to be paid over failures in the IT system that supported the introduction of tax credits.
Officials had assessed the gross losses attributable to EDS over the problems at £209m - a figure thought to have been disputed by EDS.
After nearly two years of legal negotiations, the two sides agreed a settlement of £71.2m. But the terms of the deal were kept secret and it is unclear how much of the £71.2m will represent actual cash payments by EDS to the government.
It has emerged, for example, that up to 30% of the settlement can be accounted for as a tax deduction. Other sums are described in the settlement as unspecified "aggregate" payments.
EDS has never made any specific provision in its accounts for any of the compensation settlement. This has prompted suggestions among some MPs that the compensation deal was a face-saving device for Whitehall after years of tax credit problems, only a small part of which was due to IT.
If EDS pays off the remaining £26m at the rate it did last year - with annual instalments totalling about £250,000 or less - it would take about 100 years for EDS to pay off the entire £26m owing.
EDS executives could argue, however, that if they win one of two large contracts, the entire amount owing could be paid off in one or two instalments. This month the Atlas consortium led by EDS announced it had won an extension to a UK Defence Information Infrastructure contract. The increase is worth £643m to EDS.
HM Revenue and Customs can take EDS to court if it does not receive the full settlement. One Whitehall official said, "We are absolutely determined to collect every penny of what is owed come hell or high water."
But no Whitehall department has yet taken its main IT supplier to an open court hearing over the failure of an IT contract.
The House of Commons Public Accounts Committee has criticised the settlement and the secrecy surrounding it. It said in a report last March, "Government should not be placed in the invidious position of having to commission further work from a contractor in order to recover compensation for underperformance."
When Computer Weekly asked HM Revenue and Customs if its board was happy with the payments made by EDS on the settlement, a spokeswoman declined to comment on this. She said instead that the board was happy with the original settlement and "will make absolutely certain it is adhered to".
She added that HM Revenue and Customs "will not hesitate to return to court to enforce the settlement should that prove necessary - we do not believe it will be".
The spokeswoman declined to say how much of the total announced settlement with EDS has been paid over in cash, cheque or direct credit into a government bank account.
Read Tony Collins' blog
www.computerweekly.com/blogs/Tony_Collins
Related article: What happened to our £25bn?