Samba slams Novell/Microsoft Linux deal
Open source software developer Samba has condemned the patents tie-up between Linux distributor Novell and Microsoft.
Open source software developer Samba has condemned the patents tie-up between Linux distributor Novell and Microsoft.
The deal means the two firms will provide each other's customers with patent coverage for their respective products. It will also see Microsoft officially recommend Novell's SuSE Linux Enterprise platforms for users who want Windows and Linux systems.

Download this free guide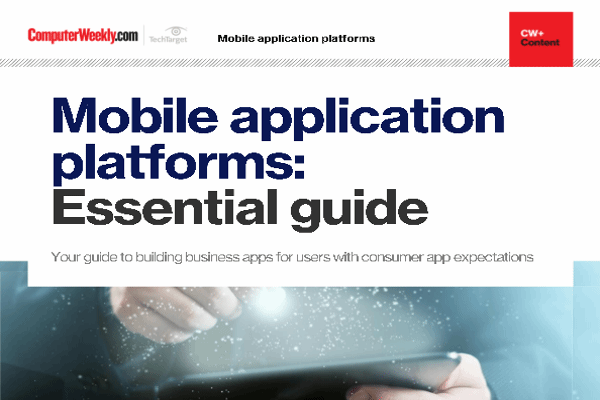 Building business apps for users with consumer app expectations
One of the mantras of modern enterprise application development is that business applications should be as easy to use as mass market consumer applications. In this guide, Computer Weekly examines the issues around mobile applications and the platforms emerging to help developers.
By submitting your personal information, you agree that TechTarget and its partners may contact you regarding relevant content, products and special offers.
You also agree that your personal information may be transferred and processed in the United States, and that you have read and agree to the Terms of Use and the Privacy Policy.
But the team behind Samba, software that enables interoperability between Linux or Unix servers and Windows clients, issued a statement saying it "disapproves strongly of the actions taken by Novell" and calling on the Linux distributor to "undo" the deal.
The Samba team argued, "The patent agreement struck between Novell and Microsoft is divisive. It deals with users and creators of free software differently depending on their 'commercial' versus 'non-commercial' status, and deals with them differently depending on whether they obtained their free software directly from Novell or from someone else."
The goals of the free software community and the GNU General Public License – widely used in the open source community - allowed for "no such distinctions".
The Samba team argued that distributors of software under the GPL should stand together in the fight against software patents. "Only by standing together do we stand a chance of defending against the peril represented by software patents."
The deal with Microsoft meant Novell was "attempting to destroy that unified defence, exchanging the long term interests of the entire Free Software community for a short term advantage for Novell over their competitors".
The Microsoft-Novell tie-up has also come under fire from rival Linux distributor Red Hat, which described the patents deal as "an innovation tax".
Comment on this article: computer.weekly@rbi.co.uk
Read more on Business applications