Symantec ends adware lawsuit
Symantec has reached an out-of-court agreement in its adware lawsuit against Hotbar.com.
Symantec has reached an out-of-court agreement in its adware lawsuit against Hotbar.com.
Hotbar distributes software that allows users to add new graphical skins to the Internet Explorer browser and Microsoft Outlook e-mail program, while at the same time adding a Hotbar toolbar to carry ads and track user browsing habits.

Download this free guide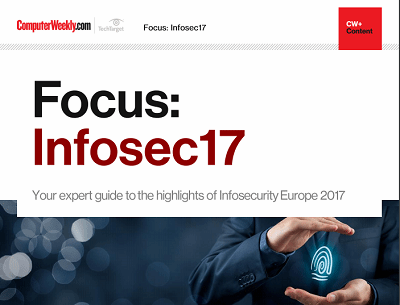 From forensic cyber to encryption: InfoSec17
Security technologist Bruce Schneier's insights and warnings around the regulation of IoT security and forensic cyber psychologist Mary Aiken's comments around the tensions between encryption and state security were the top highlights of the keynote presentations at Infosecurity Europe 2017 in London.
By submitting your personal information, you agree that TechTarget and its partners may contact you regarding relevant content, products and special offers.
You also agree that your personal information may be transferred and processed in the United States, and that you have read and agree to the Terms of Use and the Privacy Policy.
Symantec had previously classified Hotbar's software as adware in its own security software, which encouraged users to remove it from their PCs.
Hotbar had threatened to sue Symantec as a result, and Symantec sued Hotbar before it did so in an attempt to win a legal judgement confirming its right to classify the Hotbar software as adware.
The out-of-court settlement sees Symantec end its action against Hotbar, and allows it to classify the Hotbar program as "low-risk adware".
Adware is usually grouped with spyware and defined as malware by most internet watchers.
Oxford University's Oxford Internet Institute recently joined forces with North American bodies and leading internet companies to form a group dedicated to spreading awareness of malware.
The group runs the StopBadware.org website to raise awareness about the threats posed by malware.