Torvalds slams new GPL licence
The proposed digital rights management (DRM) provisions in the new GNU General Public License (GPLv3) have been given the thumbs-down by Linux kernel developer Linus Torvalds
This Article Covers
RELATED TOPICS
The proposed digital rights management (DRM) provisions in the new GNU General Public License (GPLv3) have been given the thumbs-down by Linux kernel developer Linus Torvalds.

Download this free guide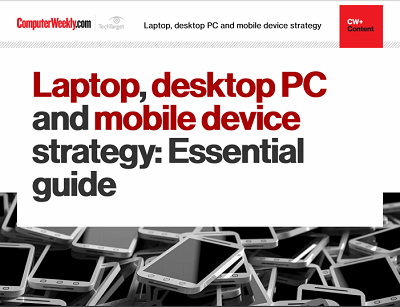 The great debate - to PC or not to PC
IT leaders have greater choice in end-user devices than ever before. The age of PC-only users is over and we have entered the multiple device era. In this guide, you can find best practice, analysis of the latest trends, and expert advice on formulating enterprise strategy in laptops, desktop PCs and mobile devices.
By submitting your personal information, you agree that TechTarget and its partners may contact you regarding relevant content, products and special offers.
You also agree that your personal information may be transferred and processed in the United States, and that you have read and agree to the Terms of Use and the Privacy Policy.
GPL v3 is expected to be adopted by the open source community over the next 12 months, with the licence used to distribute versions of the Linux operating system and other open-source software.
However, Torvalds, who supervises the development of the Linux kernel, a key component of the Linux OS, said he did not expect the kernel to adopt the licence, as it was too "burdensome" with the DRM feature.
It is believed the DRM provisions are seen by Torvalds as a possible block on wider commercial adoption of Linux.
The Free Software Foundation (FSF) is promoting the GPLv3, and it will now have to deal with Torvald's objections if it is see the GPL updated in the way it wants.
The GPL v3 DRM feature prevents GPL-licensed software from being used in DRM copy-protection software, which is described as "digital restrictions management" software by the FSF.