Google makes web analytics free
Google is making its hosted web analytics service free to use, to enable more firms to track the effectiveness of their online marketing campaigns
Google is making its hosted web analytics service free to use, to enable more firms to track the effectiveness of their online marketing campaigns.

Download this free guide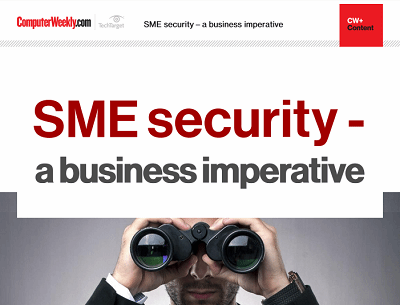 The secret to winning - SMEs and cyber security
50% of SMEs plan to spend less than £1000 on cyber defenses in the next year and only 42% of SMEs are concerned about ransomware. Anyone see a problem? Computer Weekly outlines some solutions to this growing naive trend.
By submitting your personal information, you agree that TechTarget and its partners may contact you regarding relevant content, products and special offers.
You also agree that your personal information may be transferred and processed in the United States, and that you have read and agree to the Terms of Use and the Privacy Policy.
Though free, Google Analytics will come with a five million per month page view limit. This is more than enough for smaller companies and also for many larger organisations.
This cap is removed if the user is a Google Adwords advertiser, said company said.
Google Analytics was, in the past, called Urchin on Demand, and cost £120 a month with a 100,000 monthly page view limit. The decision to make the system free comes after Google acquired the Urchin product earlier this year.
Google Analytics monitors the performance and results of banner ads, e-mail newsletters, paid search, and other types of Web marketing campaigns across all web portals and sites, so website owners can track how their customers reached them.
The Google platform produces a host of reports and graphs to illustrate the various marketing figures.
Google's move is designed to firm up support for existing Google web advertisers and attract new ones.
The web analytics market is a growing one, but Google's decision to make its product free, is likely to leave existing web analytics companies focusing on providing more specialist services to companies willing to pay.
Read more on IT for small and medium-sized enterprises (SME)