Bell Labs is developing a 100gbps Ethernet standard -- and more tech news briefs
Short takes from this week's tech news
Short takes from this week's tech news
Optical standard for 100gbps Ethernet
Lucent Bell Labs is developing an optical networking standard that can take advantage of the emerging 100gbps Ethernet standard. The 100gbps Ethernet platform is the first to allow such speeds over optical fibre.

Download this free guide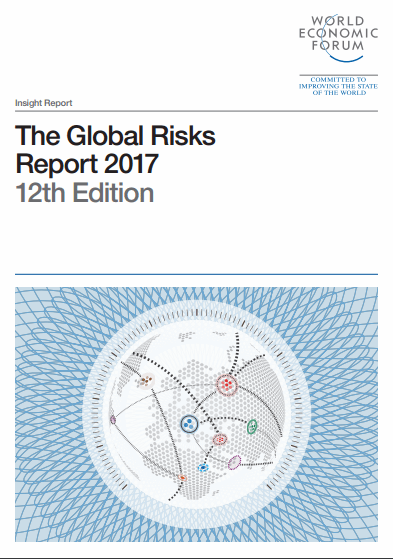 Global Risks Report 2017
Crisis patterns over the past decade have changed dramatically. 10 years ago elements such as civil war and oil prices were the top global risks to take into account. Now we see water crisis and extreme weather events taking control of keeping us up at night. Download this extremely insightful Global Risk 2017 assessment from the World Economic Forum to help prepare you for what you can't know.
By submitting your personal information, you agree that TechTarget and its partners may contact you regarding relevant content, products and special offers.
You also agree that your personal information may be transferred and processed in the United States, and that you have read and agree to the Terms of Use and the Privacy Policy.
Symantec to acquire compliance specialist
Symantec plans to acquire compliance specialist BindView Development for £123m to further develop its regulatory compliance offering. The deal comes just two months after Symantec announced it was to buy Sygate, another regulatory compliance specialist. BindView sells security software that automates policy and compliance management, directory and access management, and vulnerability and configuration management.
RLX takeover to boost HP's Linux offering
Hewlett-Packard is to buy Linux management software company RLX Technologies. The acquisition, for an undisclosed sum, will enable HP to deliver better Linux-based management in blade server environments, said the company. HP said the takeover fits into its strategy of providing unified infrastructure management across Linux, Unix and Windows operating environments. The RLX technology will be incorporated into HP's existing server, storage and enterprise management software. HP recently announced the acquisitions of AppIQ and Peregrine Systems. The move was intended to improve its enterprise management capabilities.
Siebel releases CRM system for SMEs
Siebel Systems has launched Siebel CRM Professional Edition 7.8 to meet the demands of small and medium-sized enterprises. The software integrates with familiar desktop and web applications as well as providing access to call centre functions through integration with Siebel's hosted contact centre product. The package comes with Siebel connectors to Microsoft Exchange and Outlook.
E-Handbook

E-Handbook

E-Handbook
Read more on IT for small and medium-sized enterprises (SME)