OGC looks at mobile benefits for government
The OGC is considering mobile working to deliver greater efficiency in government departments.
The Office of Government Commerce (OGC) is considering how mobile working can deliver greater efficiency in government departments.
The OGC commissioned a report from Socitm Consulting to study ways that its own staff could improve their productivity and efficiency, and will now use the report to consider how other government departments can adopt mobile technology.

Download this free guide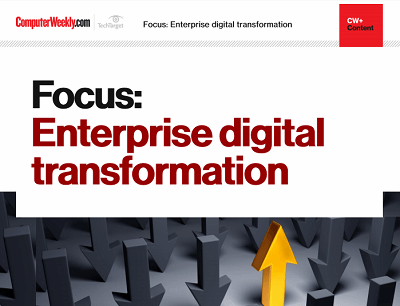 Are you digital to the transformation?
Digital transformation - the buzzword that we can't get away from. Enterprises need to accelerate their digital transformation journeys to avoid being left behind in an increasingly digital world. It's not an easy feat, but one that can be costly to get wrong. Join us as Computer Weekly takes a look at how businesses can stay on track through collaboration, innovation, and listening to user needs.
By submitting your personal information, you agree that TechTarget and its partners may contact you regarding relevant content, products and special offers.
You also agree that your personal information may be transferred and processed in the United States, and that you have read and agree to the Terms of Use and the Privacy Policy.
The OGC said there is a growing requirement within the department for mobile working, as a significant number of OGC staff work part time or flexibly from various OGC offices, as well as from other government and non-governmental offices.
OGC staff also require mobile working facilities when working from home and while they are on the move, said the OGC.
The OGC has also recognised that, as well as offering greater flexibility, mobile working can generate greater efficiency and will help it to deliver the cost savings required of every government department following the Gershon report.
The key OGC requirements for mobile working are access to email, the internet and the OGC Electronic Document and Records Management System. The OGC has also started a wireless Lan pilot within OGC offices.
Socitm Consulting has advised the OGC as to how it can adopt and develop its data access technologies.
Read more on Operating systems software