Early warning of Choose & Book flaws could help ensure success
The release of the National Audit Office report on the NHS' Choose and Book system before the project has ended marks a major...
The release of the National Audit Office report on the NHS' Choose and Book system before the project has ended marks a major departure from past practice.

Download this free guide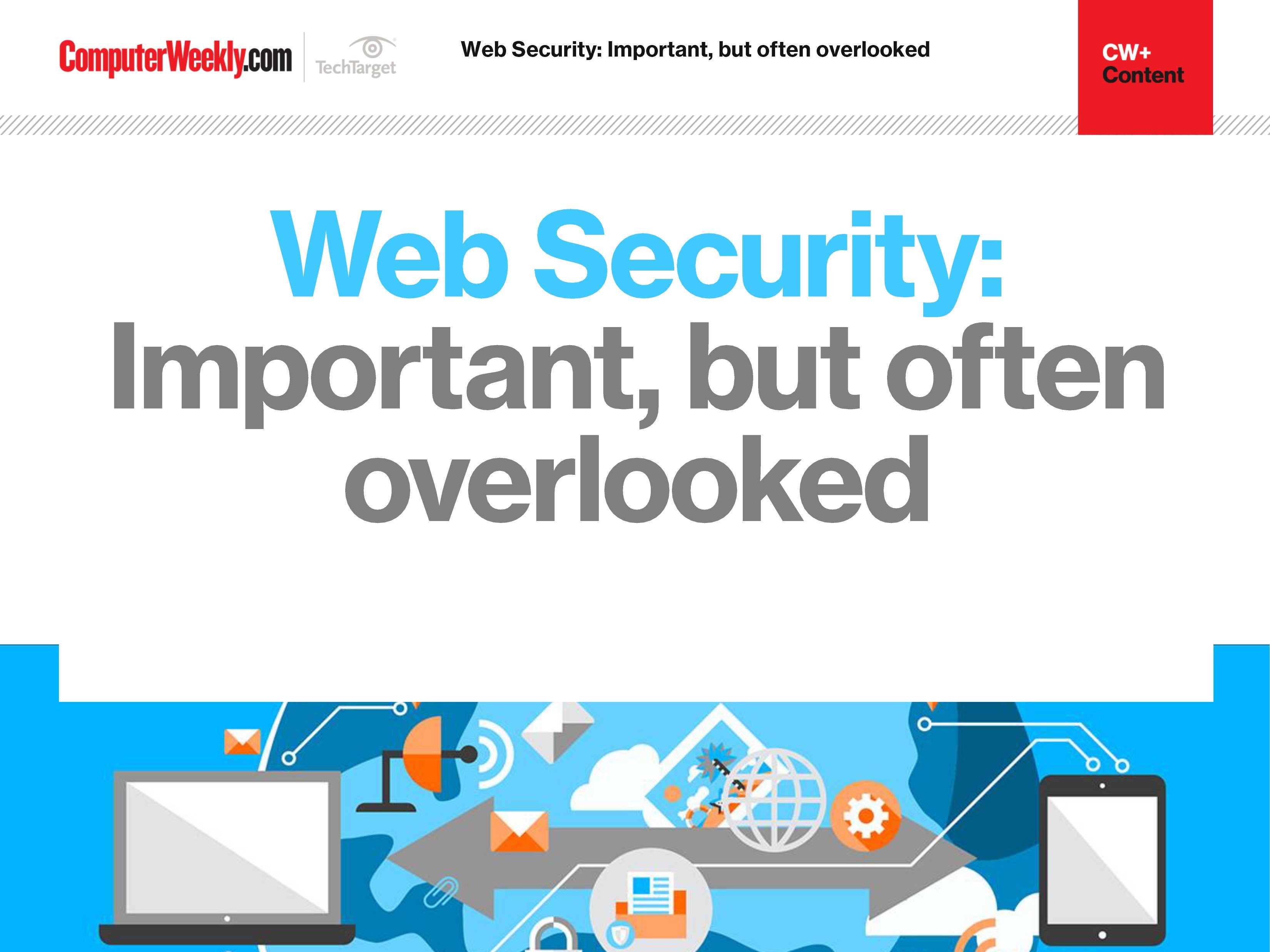 The importance of web security
Join us as we take a look at the different approaches you can take in order to bolster your web security. We find out how to identify and address overlooked web security vulnerabilities, how security controls affect web security assessment results and why web opportunities must be met with appropriate security controls.
By submitting your personal information, you agree that TechTarget and its partners may contact you regarding relevant content, products and special offers.
You also agree that your personal information may be transferred and processed in the United States, and that you have read and agree to the Terms of Use and the Privacy Policy.
Previously, auditors have examined national IT projects if they have failed.

A spokesman for the Department of Health said he welcomed the early involvement of the Audit Office, which last week produced recommendations to help turn the troubled electronic booking system for hospital appointments into a success. Computer Weekly has campaigned strongly for more timely information on the progress of major public sector projects.

Choose and Book, allowing GPs and their patients to book hospital appointments online, is a key component of the national programme for IT (NPfIT) in the NHS.

One of the findings of the Audit Office report is that the main supplier for the national Choose and Book system, Atos Origin, has delivered successfully and has charged the NHS its full monthly fee of £694,000 since last October. However, the equipment is little used.

This highlights the risk that the national IT systems for the NPfIT will be paid for but under-used.

The NAO report found that by the end of December there had been 63 live bookings, against a target 205,000. In part this is because there have been difficulties linking hospital and GP systems to Atos Origin's national system.

There has also been an intermittent fault with the authentication process, which has prevented access to systems, and a reluctance of GPs to use the systems.

The report found that a third of trusts will not be able to meet the government's target of using fully-integrated electronic systems to allow patients and GPs to book hospital appointments by the end of this year.

As the government is insisting that patients are given a choice of hospitals by the end of the year, whether or not fully integrated equipment is in place, many will have to deploy interim systems.

But the NAO said the deployment of interim solutions, which are inefficient and may waste millions of pounds, could distract trusts from delivering full e-booking. A further concern is that consultants do not have to send information about their free diary slots to new systems beyond six weeks.

The scale of the challenge was summed up in a table in the Audit Office's report, which said, "Difficulties in implementing electronic booking at early adopter sites have led to the timetable being revised but the revised milestones have again been missed."
Questions we would have liked to ask the health minister
Computer Weekly and other technology journals were barred from a rare press event involving the health minister John Hutton and the director general of NHS IT Richard Granger.
The event was to give an update on the national programme for IT in the NHS and to give the first media demonstration of new national systems.
If Computer Weekly had not been excluded, we would have liked to ask some important questions. These are some of them:
Many NHS trusts are engaged in diligent efforts to help implement new national systems, but they warn of some serious risks. Are you confident that they will have enough money, skills, time and willingness to implement national systems locally?
If the Department of Health is confident of its plans and strategy, and that the risks are manageable, will it publish the original business case and minutes of the NPfIT's project boards and the papers presented to it? Any references to specific suppliers could be left out or deleted in any publicly available documents.
Do you think you should have done more to consult clinicians and IT directors, and designed and put in train the necessary changes in business practices, before you launched the national programme and signed contracts with suppliers?
Much has been said about the risks facing suppliers, but is there a danger the Department of Health will end up paying suppliers or giving them financial benefits for systems that are not extensively used?
Is there a possibility that if GPs are reluctant to use the new systems because of legitimate concerns, you will give them money to overcome their resistance? Some GPs are concerned that "incentive" money will facilitate the engagement of GPs but it will not buy the support of consultants, who are also critical to the success of Choose and Book.
Read more on IT risk management