Microsoft maps future for Windows Server OS
Microsoft has clarified its roadmap for the Windows Server operating system in an effort to make it easier for users to plan...
Microsoft has clarified its roadmap for the Windows Server operating system in an effort to make it easier for users to plan their long-term IT strategy.

Download this free guide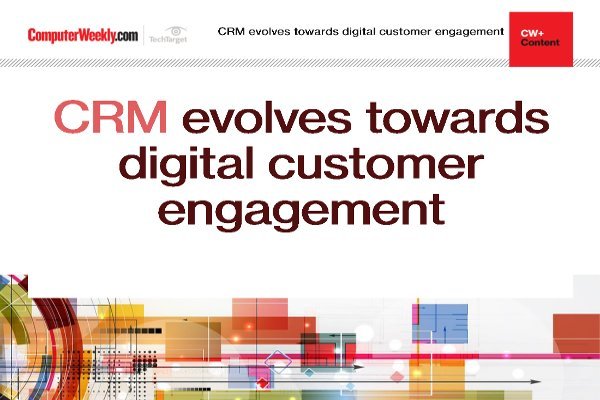 Enhancing digital customer engagement with CRM
Learn about customer relationship management has evolved towards engaging with customers through every channel, with digital at the forefront.
By submitting your personal information, you agree that TechTarget and its partners may contact you regarding relevant content, products and special offers.
You also agree that your personal information may be transferred and processed in the United States, and that you have read and agree to the Terms of Use and the Privacy Policy.
The company plans to deliver major new versions of the operating system every four years, with a feature update released two years after the introduction of the operating system.
Users can expect to see the first service pack of Windows 2003 and a 64-bit Extended Systems edition later this year.
At this week's TechEd annual developer's conference in the US, Microsoft is expected to give further details of the next service packs and interim release of Windows 2003.
Although the service packs will be available for free, users will need to pay additional licence fees if they want to install the interim releases. Mark Tennant, Microsoft's Windows Server marketing manager, said the roadmap would allow users to "plan and budget for future releases".
Interim releases would be available for free to users who subscribe to the company's Software Assurance programme.
The 64-bit version is designed to allow users to run Windows 2003 on extended 64-bit systems, such as those powered by the AMD Opteron 64 processor. Such systems are compatible with 32-bit applications. Intel is also planning a family of 64-bit processors (Intel Xeon EM64T), which can run 32-bit applications.
Microsoft said 32-bit applications would run faster on the 64-bit Extended Systems edition. It claimed 32-bit SAP would be able to support 10% more users; databases would run up to 17% faster; and the server would be able to support 111% more users for file access.
Microsoft also plans to improve security in Service Pack 1 for Windows 2003. In particular, it plans to address the flaw exploited by MS Blaster earlier this year.
In 2005, the company plans to offer an update, codenamed R2, that it said would provide tighter security through what it described as "application-level remote access" and network defence for VPNs, Lans and wireless networks.
Read more on Business applications