AST offers authenication and encryption in one
AST Products, a division of the AST Group, has launched Rainbow Technologies' NetSwift iGate web-based security system.
This Article Covers
RELATED TOPICS
AST Products, a division of the AST Group, has launched Rainbow Technologies' NetSwift iGate web-based security system.
The company claimed the product combines authentication and encryption capabilities with the aim of allowing users to access a business's secured browser-based applications with only an iKey and a PIN.

"Traditionally, when a remote user needed to access company resources, the PC would be equipped with software allowing him access to a VPN," said Bryce Thorrold of AST Products.

Download this free guide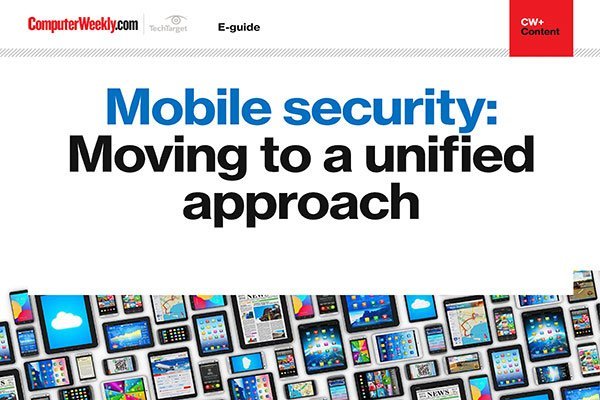 3 expert insights into how mobile security is evolving for business
Download this e-guide to read expert insights into how the current trends in mobile security strategy are showing a move from mobile device management, to enterprise mobile management and unified endpoint management - indicating an evolution towards a unified approach to mobile security.
By submitting your personal information, you agree that TechTarget and its partners may contact you regarding relevant content, products and special offers.
You also agree that your personal information may be transferred and processed in the United States, and that you have read and agree to the Terms of Use and the Privacy Policy.
"A traditional VPN secures the transmission of all data between the remote PC and the organisation's network, but the method can be cumbersome and expensive."
The NetSwift iGate, according to the company, is an alternative to a VPN, and creates an instant private web - a secure tunnel that protects the interaction and the application content.
"It is dropped behind the firewall without any additional system integration or reconfiguration, and therefore cuts costs, time and the need for ICT support," Thorrold added.
NetSwift iGate uses SSL acceleration to encrypt web content from the point where it leaves a company's protected space until it is viewed at a remote user's desktop.
The identity is verified through a process called two-factor authentication, requiring users to insert a small authentication key into their PC's USB port, and to enter a numeric code. Once the key is removed, the user is shut out of the secure applications.
AST Products noted that access rights can be very specific and restricting, but users' access information is contained within the NetSwift iGate, allowing ICT personnel to remove and grant access for all users in one location.
The product can also be used internally to restrict unauthorised users from entering secure areas in the system or to verify users for software licence management. AST said this security system will help improve login speed.
Written by Computing SA staff
Read more on Mobile hardware