AMD unveils Athlon FX-53
Advanced Micro Devices launched its most powerful desktop processor to date at the Cebit trade show in Hannover yesterday.
This Article Covers
RELATED TOPICS
Advanced Micro Devices launched its most powerful desktop processor to date at the Cebit trade show in Hannover yesterday.
The Athlon 64 FX-53 will be used only in selected, powerful PCs for gaming and digital video editors, but it will replace the Athlon 64 FX-51 launched last September as the premier desktop chip in AMD's lineup. The FX-53 is based on the same packaging technology as its predecessor, so users will be able to use the chip in their existing motherboards.

Download this free guide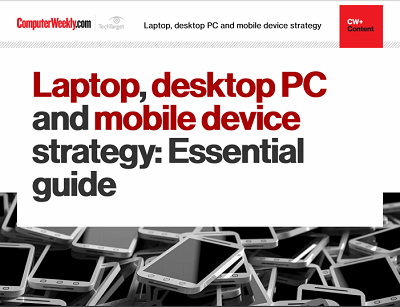 The great debate - to PC or not to PC
IT leaders have greater choice in end-user devices than ever before. The age of PC-only users is over and we have entered the multiple device era. In this guide, you can find best practice, analysis of the latest trends, and expert advice on formulating enterprise strategy in laptops, desktop PCs and mobile devices.
By submitting your personal information, you agree that TechTarget and its partners may contact you regarding relevant content, products and special offers.
You also agree that your personal information may be transferred and processed in the United States, and that you have read and agree to the Terms of Use and the Privacy Policy.
Like the rest of AMD's eighth generation Athlon 64 processors, the FX-53 allows users to run both 32-bit applications and 64-bit applications on the same PC, assuming they have a 64-bit operating system.
Sales of AMD's desktop processors are not expected to take off until Microsoft releases a 64-bit version of Windows XP later this year.
A beta version of Windows XP 64-bit Edition for 64-bit Extended Systems is available. Several 64-bit production versions of Linux are available that can take advantage of the processor's ability to address larger amounts of memory.
In the meantime, the chip should provide gamers and other power users with a boost in the performance of 32-bit applications. It will compete with Intel's Pentium 4 Extreme Edition processor for the high end of the desktop market.
AMD raised the clock speed of the FX-53 by 200MHz to 2.4GHz. The chip uses a performance rating system that incorporates the rating "51" as a baseline, unlike AMD's other Athlon 64 and Athlon XP chips that use ratings such as the 3200+, which provides a comparison with Intel's chips.
The FX-53 will come with one megabyte of Level 2 cache, and will dissipate 89 watts of power at maximum consumption.
A limited number of chips are available to PC manufacturers worldwide, but AMD is expected to increase the number of available chips over the next few weeks.
The chip will cost $733 in quantities of 1,000 units.
Tom Krazit writes for IDG News Service