SanDisk and Motorola shrink memory card format
SanDisk and Motorola have created a smaller removable flash memory card format for use in mobile phones.
SanDisk and Motorola have created a smaller removable flash memory card format for use in mobile phones. The first cards will go on sale in the third quarter to coincide with the launch of a 3G third generation Motorola phone designed to use them.

Download this free guide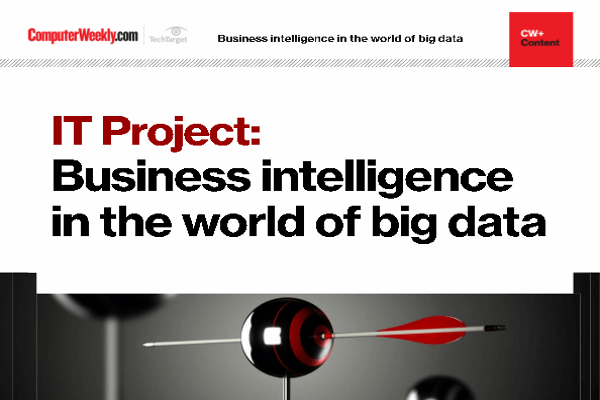 "Business intelligence is very much a priority for corporate IT"
Find out why business intelligence remains on top of 2016/2017 IT priorities and get access to some great case studies
By submitting your personal information, you agree that TechTarget and its partners may contact you regarding relevant content, products and special offers.
You also agree that your personal information may be transferred and processed in the United States, and that you have read and agree to the Terms of Use and the Privacy Policy.
Motorola showed 32Mbyte versions of the card at the 3GSM World Congress in Cannes. The cards will, eventually, be available in capacities up to 512M bytes, said Motorola's 3G marketing manager Kelly Radmer.
On Monday, Motorola announced details of two 3G phones, the E1000 and A1000, that will use the cards. The E1000, using Motorola's own Synergy operating system, will go on sale in the third quarter, and in the fourth quarter the A1000 will appear, running an OS from Symbian.
Two other new phones, the MPx and MPx-100, accept Secure Digital cards and miniSD cards respectively, but future Motorola phones containing memory cards will all use the new format.
At around 12mm by 10mm in size, the new cards are smaller than miniSD cards.
The latest card format is important for phone manufacturers because, as phones get smaller, even miniSD card connectors take up too much of the phone's volume, Radmer said. This is especially so with the 3G phones announced this week. Although the phones are far smaller than their predecessors, Motorola somehow packed a large colour screen, two cameras (one for video conferencing, and one with flash) and a 1,400 milliamp-hour lithium-ion battery into each phone, leaving no space to be wasted.
In these phones, the new memory card is stored behind the battery, next to the SIM. The memory cards are less than half the size of a SIM.
In this position, the cards are removable, but Radmer expected the purchasers of these high-end phones to buy the largest capacity card they can afford along with their phone, and stick with it.
The memory card specification will be made available to other manufacturers.
SanDisk spokesman Bob Goligoski confirmed the company's involvement with Motorola in developing the cards, and the company is expected to provide further details at an official launch event planned for 9 March.
Pricing has not yet been decided, and although no final decision has been taken on a name for the cards, they will not carry the name Motorola representatives in Cannes are using for them, TriFlash-R.
SanDisk uses the TriFlash name for a memory chip technology it introduced in 2000, electrically compatible with cards based on the SD, miniSD and MMC specifications.
No details of the performance of the cards, or their electrical characteristics, were available from either party. However, the presence of the adapter, and the coincidence of the TriFlash name, suggests they could be compatible with either SD or MMC cards, some memory card experts suggested.
When contacted, representatives of the SD Card Association in the US and Japan said they had not heard of the new card format.
Sony Ericsson Mobile Communications which also plans a news conference about multimedia mobile phone accessories, also on 9 March, is not involved in the memory card project, according to Goligoski.
Peter Sayer writes for IDG News Service