ViewSonic and Toshiba refresh Tablet PCs
ViewSonic and Toshiba are both using the Comdex trade show to launch new Tablet PCs, advancing a relatively new type of computer...
This Article Covers
RELATED TOPICS
ViewSonic and Toshiba are both using the Comdex trade show to launch new Tablet PCs, advancing a relatively new type of computer that has found some success in vertical markets but has been slow to gain widespread use.

Download this free guide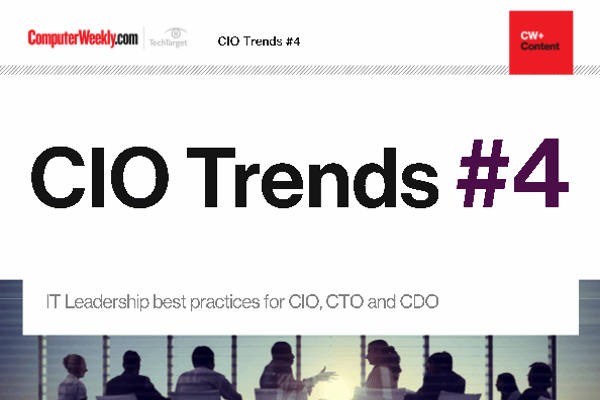 Stay on top of your game
Read about the latest trends and priorities of IT leaders: how to prepare for GDPR, make use of blockchain, transfer lessons from other sectors and become a hybrid IT and digital leader.
By submitting your personal information, you agree that TechTarget and its partners may contact you regarding relevant content, products and special offers.
You also agree that your personal information may be transferred and processed in the United States, and that you have read and agree to the Terms of Use and the Privacy Policy.
ViewSonic's V1250 is its first "convertible" Tablet PC, which means it has a swivel screen and can be used as both a traditional notebook or as a pen-based portable tablet. It has a 12.1-inch screen, uses Intel's Centrino chip package for wireless connectivity, and weighs in at a fraction under four pounds, ViewSonic said. Pricing starts at $1,795.
In tablet mode, the device has a small navigation pad which protrudes from the right of the screen with buttons for tasks such as scrolling, toggling between applications and launching Internet Explorer. It comes with a docking station that doubles as a battery charger.
Toshiba's M200 also has a 12.1-inch screen and uses Intel's Centrino chip. It comes with a novel docking station that lets the user tilt the machine to an upright position for use as a primary monitor, or fold it flat for use as a tablet.
Touch-screen buttons can be programmed by the end user to open different applications, and zooming software makes it easier to adjust the size of icons. Pricing starts at $2,499.
Other features include an SGXA+ poly-silicon TFT (thin film transistor) display, Nvidia's GeForceFX Go 5200 graphics chip and a base of 512Mbytes of Ram.
Gateway has also announced plans to offer a Tablet PC. Its M275 convertible product is expected to be on show in Las Vegas this week.
Microsoft introduced the first Tablet PC prototypes in 2001 and had high hopes for their widespread use. Microsoft chairman Bill Gates once predicted that Tablet PCs would outsell desktop and laptop computers by 2005.
However, Adoption has not been as rapid as the company would have liked. Some analysts say use of Tablet PCs will be limited for the time being to vertical industries such as health care, manufacturing and finance.
In his keynote speech at Comdex on Sunday, Gates highlighted the Tablet PC and looked forward to an upgrade to Windows XP Pro Tablet PC Edition codenamed Lonestar. The update promises to offer better handwriting recognition support, among other features, and is due out mid-2004 as a free update to existing customers.
James Niccolai writes for IDG News Service
Read more on Mobile hardware