Toshiba adds more flash memory to Pocket PC
Toshiba's Pocket PC e750 series builds on the promise of the older e740 product that helped the company move in the handheld...
This Article Covers
RELATED TOPICS
Toshiba's Pocket PC e750 series builds on the promise of the older e740 product that helped the company move in the handheld market despite a product recall.

Download this free guide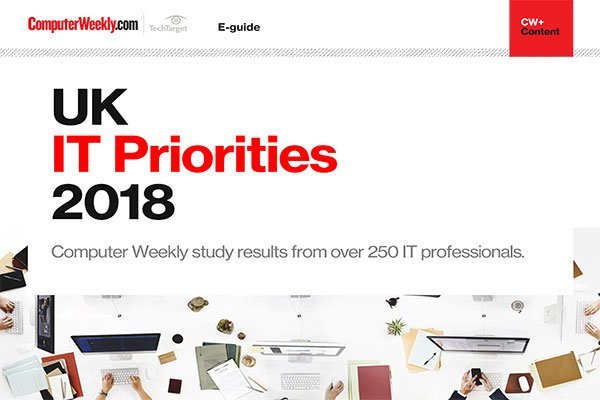 UK IT Priorities 2018 survey results
Download this e-guide to discover the results of our 2018 UK IT Priorities survey, where IT leaders shared with us what they are going to be investing in over the coming 12 months.
By submitting your personal information, you agree that TechTarget and its partners may contact you regarding relevant content, products and special offers.
You also agree that your personal information may be transferred and processed in the United States, and that you have read and agree to the Terms of Use and the Privacy Policy.
The e750 also comes with integrated 802.11b wireless conectivity and features 32Mbytes of NAND flash memory dedicated to data storage, out of a total of 96Mbytes of memory, said Craig Marking, senior product marketing manager for Toshiba.
Last October, Toshiba issued a recall of the e740 series to repair problems caused by the lack of flash memory dedicated for backup data storage in that device. A secondary battery that was included with the device to guarantee data integrity did not engage properly on some models when the main battery ran out of charge or was taken out of the device.
Most handhelds on the market come with flash memory to protect against this type of data loss, said Alan Liebovitch, an analyst with IDC. NAND memory is gaining acceptance as a cheaper flash memory solution that is also used in removable storage devices, such as Secure Digital or CompactFlash cards.
Toshiba's semiconductor division is also a big manufacturer of NAND flash memory, and its handhelds would be likely to carry Toshiba flash memory, he said. Flash memory can store data without an electrical charge, similar to a PC's hard drive.
Toshiba also added voice capability to the headphone jack of the e750 series, allowing the PDA to be used as a phone over VoIP (Voice-over-Internet Protocol) networks, with standard mobile phone headsets.
The two models, the e750 and e755, cost $599 (£374) and are available worldwide.
The only differences between the two models are the inclusion of ArcSoft's PhotoBase software on the e755 model, and the distribution channels for the devices.
Mobile professionals are willing to pay extra for PDAs such as the e740 and e750 series because of the integrated 802.11b capability.
However, users who wish to add wireless internet connectivity to other handhelds can purchase wireless cards that fit into either Secure Digital or CompactFlash expansion slots for around $50 (£31) to around $80 (£50). This makes the price to upgrade these handhelds still arguably less than the cost of the Toshiba devices.
Read more on Data centre hardware