Positive staff culture ensures benefits of IT
Senior managers across Europe have widely differing views of the benefits of IT. Ross Bentley reports

Download this free guide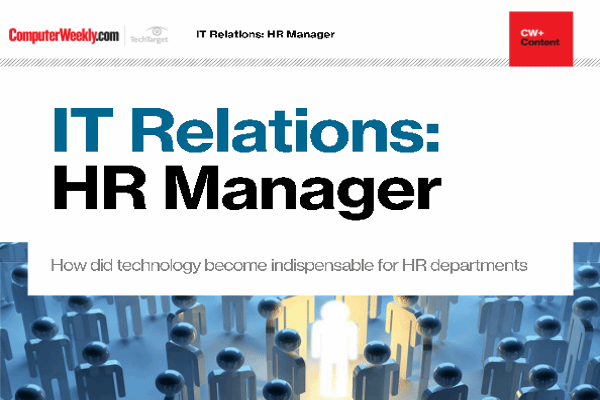 How did technology become indispensable for HR departments
HR and IT departments have begun to work closely together over the last few years. While HR historically has often received limited attention, companies now understand the key role the department plays in the business.

By submitting your personal information, you agree that TechTarget and its partners may contact you regarding relevant content, products and special offers.

You also agree that your personal information may be transferred and processed in the United States, and that you have read and agree to the Terms of Use and the Privacy Policy.

Senior managers across Europe have widely differing views of the benefits of IT. Ross Bentley reports



In these turbulent times business confidence is hard to assess, but analyst firm Gartner has identified some key issues in a survey for BT. The findings relating to information and communication technology (ICT) show more optimism than might be expected.

John Simcox, a senior director at Gartner, said, "ICT investment has really paid off in organisations where the culture is right - where employees are satisfied with working conditions and reward systems. Companies can't just invest in a load of technology and expect their problems to be over, it has to be complemented by the right culture."

British firms expressed doubts about systems' flexibility. "It could be that the UK and the Netherlands are entering phase two of IT investment," Simcox said. "If you bought an enterprise resource planning system in 1996 you could be ready for a change. The Spanish, who have invested less in IT, may have spent more prudently.

Simcox also said that the survey had thrown up some inconsistencies. "More than 50% of respondents said that customer service was their highest priority but only 12% of companies have built customer service into their employee performance ratings.

"There is a disconnect between what they are telling the world and what they are actually doing," he said.

Optimism about IT's contribution
Commissioned by BT, Gartner conducted more than 970 interviews with senior non-IT managers from eight European countries, across all sectors of the market.

Gartner identified five key areas that influence a level of optimism: performance, culture, customer focus, investment and economy.


France has the lowest belief that investment in ICT has affected the performance of companies
German respondents said that they spent more on ICT two years ago than they do today and they will spend even less in the next year. They also believe that previous ICT investment had little impact on companies' performance
Spain is the most optimistic about current events and the future. Spain spends least on ICT as a percentage of gross domestic product (GDP)than other countries surveyed but Spanish firms plan to spend more in the next year
Sweden spends more on ICT as a percentage of GDP than other countries
The UK was most concerned about the nationality of the ICT provider and the least concerned about innovative ICT solutions. Along with the Netherlands, it is also the nation with the lowest level of confidence that its existing technology is flexible enough to adapt to the future.
Read more on IT jobs and recruitment