Peregrine files for Chapter 11 bankruptcy
Peregrine Systems, the infrastructure management software vendor, has filed for Chapter 11 bankruptcy protection in the US.

Download this free guide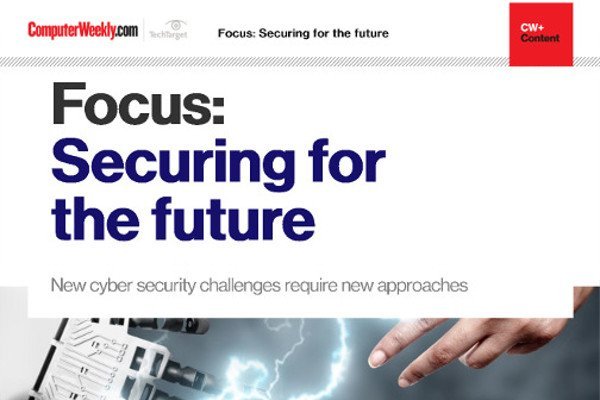 New technologies: a source of threat as well as a solution
Learn about fighting the ever evolving ransomware, IoT botnet malware and data manipulation attacks.
By submitting your personal information, you agree that TechTarget and its partners may contact you regarding relevant content, products and special offers.
You also agree that your personal information may be transferred and processed in the United States, and that you have read and agree to the Terms of Use and the Privacy Policy.

Peregrine Systems, the infrastructure management software vendor, has filed for Chapter 11 bankruptcy protection in the US.



The firm said the bankruptcy action affects only the parent company and excludes its subsidiaries, which include Peregrine Solutions and those outside the US.

In related moves, the company announced that BMC Software is acquiring Peregrine's Remedy service management and support software unit for $350m (£224m). The company said the Remedy sale would help repay debts, with the remaining money used for continuing operations.

Peregrine chief executive officer Gary Greenfield said "Chapter 11 provides us with the time and the means to complete the resolution of our financial and legal issues while we maintain normal business operations. We fully expect to emerge from Chapter 11 as a financially stable company, better positioned than ever to meet the needs of our customers."

The company also announced that it is filing a lawsuit against its former accounting firm, Arthur Andersen and its foreign subsidiaries, Arthur Andersen Germany and Arthur Andersen Worldwide, seeking damages of more than $1bn (£640m).

Peregrine had been unable to file audited financial reports for 2000, 2001 and 2002, claiming that there had been reporting problems with the data.

A Peregrine spokesman said today that financial audits are still being completed and should be finished by November.

Earlier this month, the company announced that it was restating $250m in revenue over the past three years because of accounting irregularities.

In May, the company announced that an independent financial audit had been undertaken to look into alleged revenue accounting irregularities involving as much as $100m (£64m). At the same time, chief executive officer Steve Gardner and chief financial officer Matt Gless resigned.

Accounting firm KPMG International, which had been hired in April to replace Arthur Andersen, was doing the audit. But in late May, Peregrine dropped another bombshell when it announced that it had fired KPMG, citing past financial dealings that could have violated US Securities and Exchange Commission requirements for auditor independence.
Read more on IT risk management