Gartner: HP hit hardest by slow server sales
Hewlett-Packard 's server business suffered in the second quarter as the company lost ground to all of its major rivals,...
This Article Covers
RELATED TOPICS

Download this free guide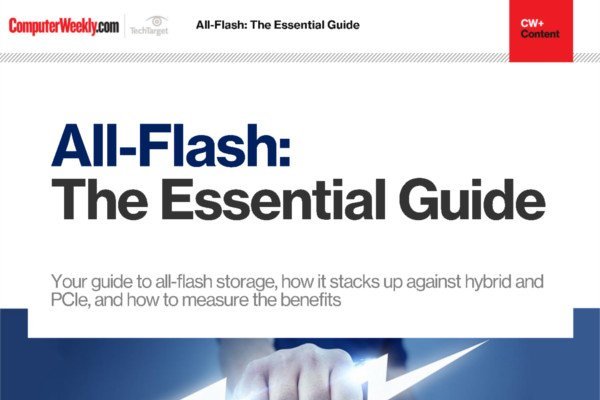 All-Flash: The Essential Guide
Access this guide to learn about all-flash storage, how it stacks up against hybrid and PCIe, and how to measure the benefits.
By submitting your personal information, you agree that TechTarget and its partners may contact you regarding relevant content, products and special offers.
You also agree that your personal information may be transferred and processed in the United States, and that you have read and agree to the Terms of Use and the Privacy Policy.

Hewlett-Packard 's server business suffered in the second quarter as the company lost ground to all of its major rivals, according to data released by analyst group Gartner.



Overall, worldwide server revenue shrank to $10.1bn (£6.6bn) in the second quarter, down from $11.6bn (£7.6bn) in the same period a year ago - a 12.8% decline. All of the major vendors saw their revenue fall, but HP and Compaq, now a single merged company, showed the largest decline, according to Gartner.

HP's total revenue from server sales slipped 21.3% year-on-year, and Compaq's fell 21.8% over the same period. By comparison, IBM's server revenue fell 7.8%, while Sun Microsystems and Dell Computer each saw their revenue decline by 3.5%, Gartner reported.

Meanwhile, IBM, Sun and Dell were able to gain market share against HP. IBM held its top spot in worldwide market share, garnering 29.6% of total server revenue, an increase of 1.6% from the year before.

Sun took the second-largest slice of the market with 18.4% of revenue, up 1.8% from the year before. Compaq's share came in at 12.5%, down 1.3% from the year before, with HP just behind at 12.2%, down 1.4%.

Combining the market shares of HP and Compaq would put the vendors ahead of Sun, with 24.7% of server revenue. Dell saw its share of server revenue climb 0.7%, to 7.2%, Gartner said.

Looking only at Intel-based servers, HP and Compaq fared little better, with both vendors losing ground to IBM and Dell, according to the Gartner figures.

IBM was the only major vendor to see its revenue grow from last year's second quarter, gaining 9.4%. That gave it 16.7% of Intel server market revenue, up 3% from the year before. Dell also gained share, climbing 1.3% to grab 19.4% of the market. Compaq slid 1.9% to claim a 24.6% share, while HP dipped 1.3% to 7.3%.

Sun held its lead in the Unix server segment with 43.8% of the market and was the only large vendor to gain share, Gartner said. HP followed with 23.4% of revenue and IBM was third with 18.5%. Compaq accounted for 4.1% of the market. Sun's share represented a climb of 5.8% over the previous quarter, while HP lost 1.2% of share, IBM lost 0.9%, and Compaq slipped 1.3%, Gartner said.
Read more on Server hardware