Trend Micro re-arms to fight viruses
Antivirus company Trend Micro has announced a suite of services designed to help users block viruses from entering their networks...

Download this free guide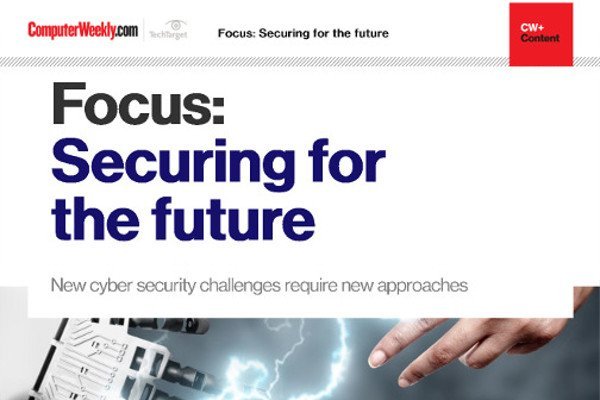 New technologies: a source of threat as well as a solution
Learn about fighting the ever evolving ransomware, IoT botnet malware and data manipulation attacks.
By submitting your personal information, you agree that TechTarget and its partners may contact you regarding relevant content, products and special offers.
You also agree that your personal information may be transferred and processed in the United States, and that you have read and agree to the Terms of Use and the Privacy Policy.

Antivirus company Trend Micro has announced a suite of services designed to help users block viruses from entering their networks after an outbreak, but before virus definitions are available, as well as clean up after outbreaks.



To accommodate the latest services, Trend Micro will also be upgrading its full line of products over the course of the next month.

Users told Trend Micro that while they were happy with the scanning and blocking functions traditionally offered by antivirus software, they needed more help before and after outbreaks. Customers complained that they are left exposed once an outbreak has started, but before a virus definition has been released, and that they would like more help in cleaning up after outbreaks.

In response to this, Trend rolled out three new services: Outbreak Prevention; Threat-based Scanning; and Damage Assessment and Cleanup, All three services will be managed from Trend Micro's Control Manager management console, which is also being upgraded.

The Outbreak Prevention service sends detailed information and a policy template designed to block the virus from the network, but not delete it, to the Control Manager as soon as Trend has information about a virus outbreak.

From the Control Manager, the policy template can be published to all systems running Trend antivirus products. Information from the Outbreak Prevention service can be downloaded automatically and published to systems whenever new information is available, or can be installed manually.

Threat-based Scanning will allow users to scan their systems for viruses based on virus profiles - what the virus files look like, how they are named, how they act and so on. These virus profiles are likely to be offered only for high-risk viruses.

Damage Assessment and Cleanup services gives users a way to scan their systems to repair the changes made by viruses. The scanning will, initially, take place from whatever Trend Micro antivirus software is on the device being scanned, but at a later date the company plans to offer a server version of the software that will be able to scan systems remotely.

The services are immediately available worldwide, except in Japan where they will become available in a few months' time. They will be offered for free to users when they upgrade their Trend Micro software in 2002. Beginning in 2003, the services will start at $750 (£514) a year for 25 users.