IBM technologies bolster eLiza initiative
IBM on Thursday marked the first anniversary of its Project eLiza - an initiative to stitch self-managing, self-healing...

Download this free guide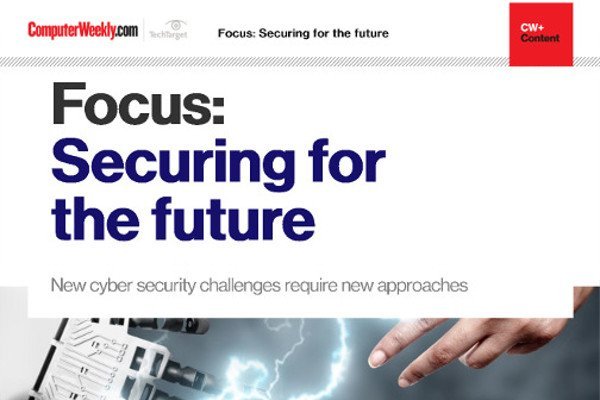 New technologies: a source of threat as well as a solution
Learn about fighting the ever evolving ransomware, IoT botnet malware and data manipulation attacks.
By submitting your personal information, you agree that TechTarget and its partners may contact you regarding relevant content, products and special offers.
You also agree that your personal information may be transferred and processed in the United States, and that you have read and agree to the Terms of Use and the Privacy Policy.

IBM on Thursday marked the first anniversary of its Project eLiza - an initiative to stitch self-managing, self-healing capabilities into its servers - by taking the wraps off several new technologies that make servers more intelligent in the way they automate infrastructure-level functions across an enterprise.



As a collection, the latest technologies move Project eLiza from the level of managing functions and processes in single servers to a self-learning approach dealing with hundreds of servers with a variety of different IBM and non-IBM architectures, IBM officials said.

Perhaps the centrepiece of the announcements is the Enterprise Workload Manager, which is capable of learning infrastructure performance in real time and then using that knowledge to improve the performance of a whole network of servers on the fly.

"We think this technology is capable of not just integrating whole heterogeneous environments, but it is also self-learning. It can learn how an infrastructure was built, how it changes, and make adjustments to give you the best performance or to carry out a designed number of functions in a defined time in the order you want them carried out," said Van Symons, IBM's global executive for Project eLiza.

"Some users we have been working with on these technologies are projecting savings of up to 20% over the first 12 months of use in their IT infrastructure costs," Symons said.

While some observers believe IBM has done a good job of marketing eLiza, they also think the company may run into a problem of getting people to understand exactly how the technology fits into its existing products and even how they can obtain it.

According to Al Gillen, IDC senior analyst, eLiza is emerging more like components of IBM's operating systems than they are a suite of products or even a collection of stand-alone technologies.

"You can't exactly call up IBM and say 'Hey, I want to buy the eLiza suite.' It is not packaged that way. It is a little difficult for people to understand what it is and where it is. The best you can hope for is getting some sort of systems block diagram that has some of the blocks highlighted to show the eLiza-generated components of the larger operating environment," Gillen said.

IBM also unveiled its Enterprise Identity Mapping (EIM) technology designed to ensure secure transactions across an enterprise. EIM is able to associate and then track a single user's multiple identities across a network of servers.

This enables programmers to write simpler and more secure applications without forcing users to sign on and authenticate to each server. Over time, as information is collected, a user network can start deciding what level of access to give to a user depending on where they entered the network.

A third technology is the ITS Electronic Service Agent, which will allow IBM's Global Services division to deliver software solutions to users that can remotely uncover and repair technical problems with any of IBM's eServers with little or no human intervention.

Two other technologies that made their debut are Electronic Service Update, a service constantly monitoring critical information central to running a user's business, and "Raquarium," a technology to be incorporated into the IBM Director product that serves to deploy, provision, and troubleshoot up to hundreds of blade servers from a single console.

The collection of upcoming technologies is expected to enter beta testing in the second half of this year and be delivered by the end of the year, company officials said.
Read more on IT risk management