Intel to reveal new plans at Microprocessor Forum
PC chipmaker Intel will continue to preach "more than gigahertz" at the Microprocessor Forum in San Jose this week.
This Article Covers
RELATED TOPICS

Download this free guide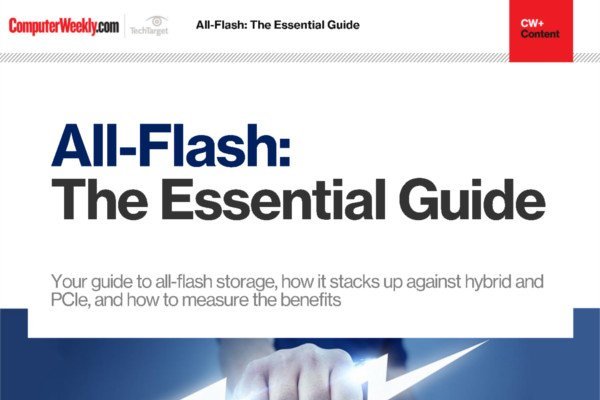 All-Flash: The Essential Guide
Access this guide to learn about all-flash storage, how it stacks up against hybrid and PCIe, and how to measure the benefits.
By submitting your personal information, you agree that TechTarget and its partners may contact you regarding relevant content, products and special offers.
You also agree that your personal information may be transferred and processed in the United States, and that you have read and agree to the Terms of Use and the Privacy Policy.

PC chipmaker Intel will continue to preach "more than gigahertz" at the Microprocessor Forum in San Jose this week.



"It used to be speed first, everything else second," said Intel spokesman Seth Walker. "Now designers are starting to prioritise different items together."

Intel's vision of moving beyond gigahertz was introduced in August at the Intel Developer Forum (IDF), when Paul Otellini, executive vice-president and general manager of the Intel Architecture Group, said there were other ways to improve chip performance beyond simply increasing clock speed.

Intel will discuss "balancing and prioritising power and performance, with a focus on power in particular," Walker explained. The company will also discuss some of the new system and chip designs in the industry, including thread-level parallelism, the technology on which Intel's Hyper-Threading technology is based.

Hyper-Threading lets a single processor act as two processors and take two sets of instructions, ideally increasing performance. It is expected to be released on Intel's Xeon chips for servers and workstations in the first half of 2002.

On 16 October, Dileep Bhandarkar, director of Intel enterprise architecture labs, will give an update on Intel's server and workstation roadmap. He will include the first details about Intel's multiprocessor Xeon server chip, which will use Hyper-Threading and is due in 2003. The company will also discuss new benchmarks, showing that its next-generation 64-bit McKinley processor will demonstrate a greater increase in performance over its current 64-bit Itanium processor than Intel had expected.

On 18 October, Intel Fellow Matt Adiletta will disclose plans for its next-generation network processors based on XScale micro-architecture. XScale is Intel's next step in improving its StrongARM architecture, which powers various devices running Microsoft's PocketPC operating system. Intel has said its XScale chips will be designed to be used in everything from storage equipment to routers and mobile phones.

Further information
Microprocessor Forum: www.mdronline.com/mpf/index.html/
Read more on Data centre hardware