British Telecom, AT&T release their demerger plans -- and other news


BT pushes AT&T over Concert as demerger begins
The Financial Times and Daily Telegraph report that BT is to begin the demerger of its Wireless mobile...

Download this free guide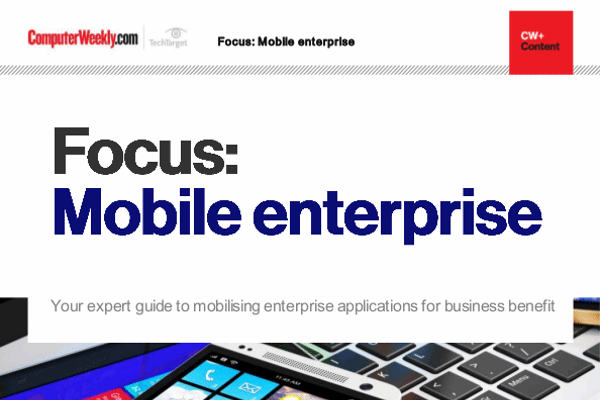 It's no longer a choice
Mobility is here to stay as part of enterprise digital transformation. Learn how to build a solid strategy for mobile enterprise applications.
By submitting your personal information, you agree that TechTarget and its partners may contact you regarding relevant content, products and special offers.
You also agree that your personal information may be transferred and processed in the United States, and that you have read and agree to the Terms of Use and the Privacy Policy.



BT pushes AT&T over Concert as demerger begins
The Financial Times and Daily Telegraph report that BT is to begin the demerger of its Wireless mobile phone business with a analysts meeting on 5 September. The Financial Times leads with the attempts being made by BT to reach an agreement with AT& T of the US over the break up of its joint venture Concert. BT chairman Sir Christopher Bland has told those negotiating with AT&T that a deal is vital before the demerger process can move forward.

In another BT story the Financial Times reports that the company is to invest £50m in high-speed broadband connections to help foster a new financial services district on the banks of the Clyde in central Glasgow.

Microsoft backs down over Kodak
The Guardian, Times and Daily Telegraph report that Microsoft has agreed to make changes to its Windows XP operating system in order to make it easier for users to access Kodak software and services. Kodak had complained that the new software package would steer digital camera users away from Kodak software and print services. The Guardian's tone is more agressive than the other papers, describing how Kodak has extracted "important concessions from Microsoft."

Public sector spending on IT bolsters Torex
The Financial Times and Times report how the fortunes of Torex, the software maker, have been buoyed up thanks to government spending on IT. The Oxfordshire-based supplier of software for the health and retail sectors more than doubled first half pre-tax profits after benefiting from strong demand from healthcare agencies.

Marconi shares dive on fear of another profit warning
The Independent, Daily Telegraph and Times all report a further dive in Marconi's share value, following rumours of another profit warning. The Daily Telegraph opens its report on the company with the question, "Can Marconi do anything right?"

Tiny relocation to provide hundreds of jobs in Scotland
The Independent reports that Tiny Computers is to relocate some of its operations from Asia to Scotland, creating hundreds of jobs. The company is to open a new factory at Prestwick on the west coast of Scotland to supply computers to the UK market.

Best of the rest

The Independent reports

Siemens, the electronics and engineering business, is considering a further cost-cutting operation that could see another 3,000 jobs go.

The Times reports

Goldman Sachs, the investment bank, has predicted a recovery in the PC and mobile handset markets by the fourth quarter of this year.
The Financial Times reports

International criminal gangs are using technology to steal thousands of credit card numbers at a time from trusting shoppers.
Read more on Mobile software