Anite adds BCT to acquisition hoard
Anite has announced its third acquisition in recent weeks with the purchase of British Computer Technology (BCT) for £1.35m.
This Article Covers
RELATED TOPICS

Download this free guide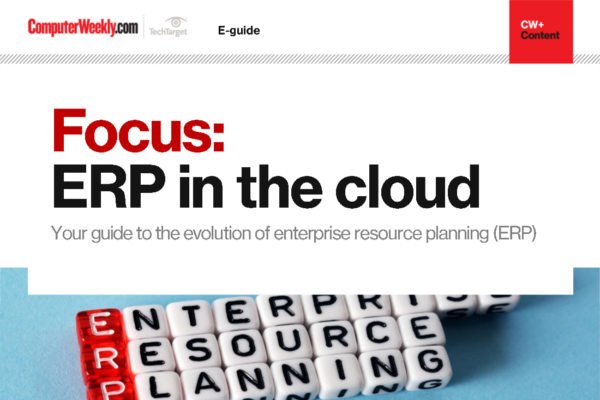 Are you keeping up with the ERP evolution?
Read about the new best practices for the ERP systems and how to tackle the growth of ERP integrations.
By submitting your personal information, you agree that TechTarget and its partners may contact you regarding relevant content, products and special offers.
You also agree that your personal information may be transferred and processed in the United States, and that you have read and agree to the Terms of Use and the Privacy Policy.

Anite has announced its third acquisition in recent weeks with the purchase of British Computer Technology (BCT) for £1.35m.



The deal will be satisfied by the issue and allotment of 1,112,943 ordinary Anite shares at 10p each, at the rate of 121.3p per ordinary share.

In recent weeks, the group - which provides consultancy services to finance, telecommunications, travel industry and public sector markets - has wrapped up the acquisitions of Delta Partners SA, which specialises in the development and provision of telecoms software and consultancy services in France and ICL's local government software applications business, for £2.15m and £13m respectively.

Anite's latest purchase is a specialist public sector supplier, which develops, supplies and maintains software applications for the management of corporate debt and other systems.

"Anite is a very interesting company. It has made a number of small acquisitions in the past year to 18 months in a very structured and strategic way. It is picking up companies in its core markets and also in countries, particularly in Europe, where it is trying to build a presence," said Anthony Miller, analyst at Ovum Holway.

"Normally, we get nervous with very acquisitive companies because of what we call 'acquisition indigestion'. This is where a company acquires someone that is too big and it finds it hard to swallow it into its own business - like Sema did with LHS.

"Or it can happen when a company acquires too fast and then finds it has trouble integrating the acquired businesses. But Anite is doing it in a very capable way. More power to its elbow," said Miller.

Kamran Ghazanfar
Read more on Business applications