News
Stay informed about the latest enterprise technology news and product updates.
Gartner identifies 4 data center architecture trends
Leaner, energy efficient data centers architectures, complemented by cloud services will be the order of the future, according to the IT analyst firm.
In its recent report, IT analyst firm Gartner has identified four key considerations that will affect data center architectures in the next five years. According to Gartner, current and future data center architecture planning and designing should factor in the following requirements:

Download this free guide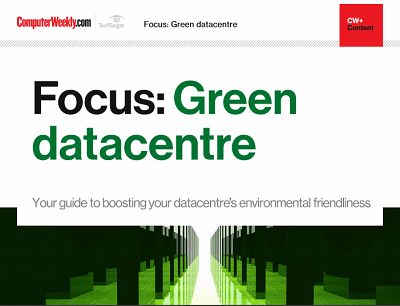 Datacentres - 5% of the world's global energy
Don't be a Trump. Datacentres currently represent 3 to 5% of the world's energy. That's the same as the entire aviation market. Your environment needs you! Do your part and click here.
By submitting your personal information, you agree that TechTarget and its partners may contact you regarding relevant content, products and special offers.
You also agree that your personal information may be transferred and processed in the United States, and that you have read and agree to the Terms of Use and the Privacy Policy.
Smarter data center architecture
As opposed to the traditional data centers which handle defined workloads, today's facilities are expected to cater to a variety of workloads and enabled to handle future requirements. This has resulted in varied power and cooling requirements within these data center architectures.
The current generation data center architectures divide the data center space into high density zones with heavy, dynamic workload; medium density zones with servers with steady workload, and low density zones. Power and cooling systems are also designed accordingly for these zones. For instance, a heavy workload zone will have servers with directed cold air systems or in-rack cooling support to ensure optimum efficiency and uptime. Secondary zones have a steady power and cooling consumption, while low density zones with equipment such as telecom and storage devices require lesser power and cooling.
Green data center architecture
Energy efficiency requirements are calling for creation of data center architectures that can achieve optimum Power Usage Effectiveness (PUE) ratios. Besides the need to reduce energy consumption and the corresponding costs, corporate social responsibility requirements are also compelling organizations to look at achieving better energy efficiency in data centers.
Lean server densities
The need to effectively utilize data center space will make organizations look at data center architectures which utilize technology approaches such as private clouds and resource pooling. According to Gartner, such approaches will not only help in improving the compute-per-square-foot ratio, but also the productivity-per-kilowatt ratio by increased average rack densities of 85 to 90 percent (from the current global 60 percent figure).
Cloud computing
With cloud computing, organizations can look at moving non-critical applications to the cloud as well as better utilize available floor space, power and cooling for critical applications. Therefore, future data center architectures will run business critical applications out of the data center, with non-critical applications being delivered out of the public cloud. This will reduce physical resource requirements, causing data center space requirements to shrink by 40 percent.
Read more on Datacentre capacity planning