Information lifecycle management project helps Network Rail control data sprawl
Network Rail's information lifecycle management (ILM) project utilises EMC Documentum; gives users browser-based access to files with search engine, version control and audit trail functions.
Network Rail is set to complete an EMC Documentum V6.5-based information lifecycle management (ILM) project that will bring huge efficiencies to data holdings totaling millions of documents and help cut underlying enterprise data storage capacity requirements.

Download this free guide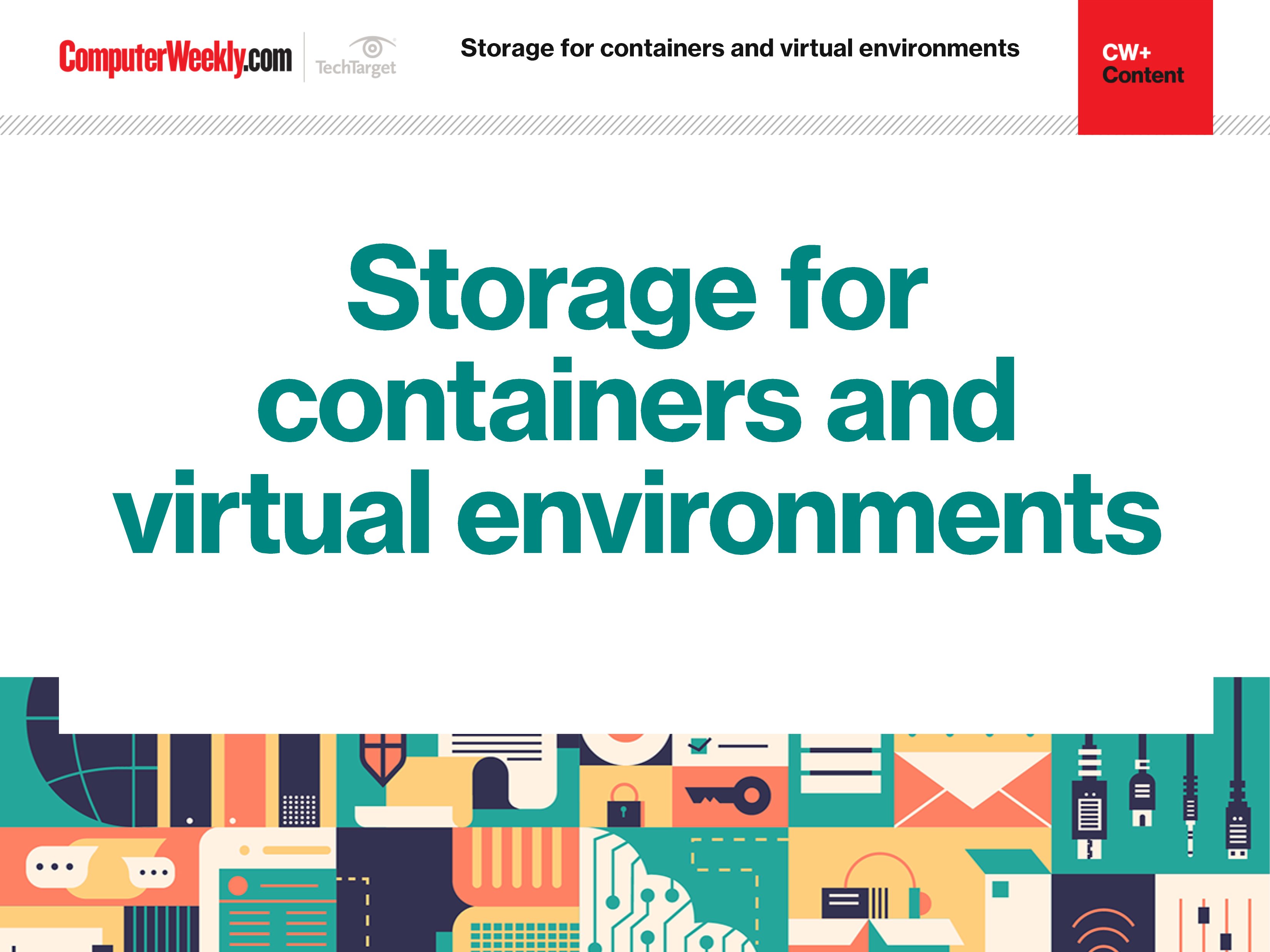 Top tips for managing storage in a virtual server environment
Get a complete run-through of the main choices in data storage for containers, look at the essentials of virtual server storage and learn about storage performance in virtual server and desktop environments.
By submitting your personal information, you agree that TechTarget and its partners may contact you regarding relevant content, products and special offers.
You also agree that your personal information may be transferred and processed in the United States, and that you have read and agree to the Terms of Use and the Privacy Policy.
The rollout -- which is Network Rail's second Documentum project -- will allow 20,000 users at 50 offices nationwide to gain a single, searchable, compliant store of approximately 10 million documents, including Microsoft Office documents, engineering drawings, photos, videos and sound files.
We looked at everything, and had workshops with business owners to come up with things like naming conventions and archiving rules and security.

Colin Hanley
information management delivery managerNetwork Rail
Network Rail was motivated to embark on the data classification and information lifecycle management (ILM) project to deal with quantities of data sprawl that were often duplicated, slow to search, lacked audit trails and were difficult to work on collaboratively.
The rail company's core applications include Oracle eBusiness Suite, Primavera asset management systems, several standard office productivity tools and some niche railway applications. Data was scattered across a number of databases and dispersed in data centre file stores and even on users' local drives. There was also pressure to achieve data storage compliance from the Office of Rail Regulation.
What Network Rail needed was a scalable content management platform that could provide document storage, search and retrieval.
"We needed to be sure those that needed it had access to the full set of project data they needed," said Colin Hanley, information management delivery manager at Network Rail. "We wanted a properly working search across all corporate documents and better visibility of core decision support information."
According to Hanley, problems included not being able to find information and having to re-create content. "There could be significant cost involved in this if, for example, it was an engineering drawing which needed a site visit and measurement to re-create it," he said.
A previous Documentum V5.3-based information lifecycle management (ILM) project --Corporate Content Management System 1 (CCMS1) -- had achieved some rationalisation of data, but because it was undertaken when the business was organised by geographical region, too many inefficiencies were built into the way data was held.
Network Rail has experienced rapid data growth in its content management system. When it started the current project (CCMS2) in 2007, it had 8 TB stored. The firm expects to have 35 TB when the project completes in February 2010.
Network Rail has implemented Documentum Webtop 6.5, which gives users browser-based access to corporate files with search engine, version control, audit trail and collaboration functions.
The project has enabled National Rail to accelerate processes and cut content approval times in half. There's now only one version of all documents and data is fully searchable. An added bonus is that new recruits waste less time looking for documents relevant to their projects.
Clear methodology needed when implementing an information lifecycle management (ILM) project
The evolution of Network Rail's Documentum project demonstrates the importance of having a clear methodology when embarking on an information lifecycle management project. While the software implemented is simply a more up-to-date version of Documentum, the results of this project show a step change improvement on CCMS1. In CCMS2 a single, nationwide repository was created and data schemes were well thought out in advance of the implementation.
"CCMS1 had been a partial deployment. It had got unwieldy the way we had implemented it," Hanley said. "At that time the business was geographically split and each region had its own file structures and metadata."
Hanley's task was to "centralise our content management, and for that we standardised the metadata and gained a unified approach to the data," he explained. "We looked at everything on CCMS1 and had workshops with business owners to come up with things like naming conventions and archiving rules and security."
Is there anything Documentum could do better? "I think there's an opportunity to make some of the collaborative features stronger, and I believe EMC will be bringing products out which do that next year," Hanley said. "Documentum shows its root as a document controller, but it needs to become more focused on collaboration, with documents the secondary consideration."
Read more on Storage management and strategy