IT accelerators vital if UK is to be tech leader
The UK needs to encourage the formation of organisations that help turn good IT ideas into tools used by businesses if it is to benefit from the expanding market for web-based services.
The UK needs to encourage the formation of organisations that help turn good IT ideas into tools used by businesses if it is to benefit from the expanding market for web-based services.

Download this free guide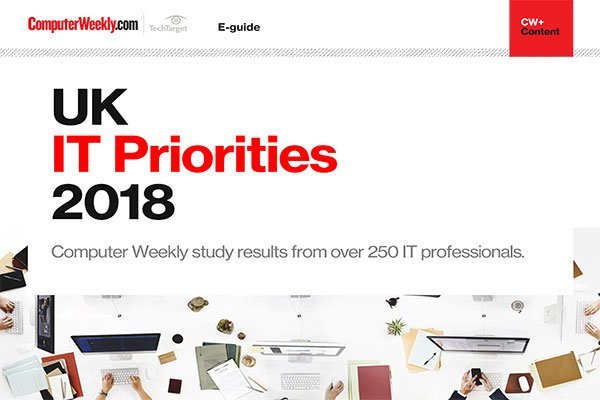 UK IT Priorities 2018 survey results
Download this e-guide to discover the results of our 2018 UK IT Priorities survey, where IT leaders shared with us what they are going to be investing in over the coming 12 months.
By submitting your personal information, you agree that TechTarget and its partners may contact you regarding relevant content, products and special offers.
You also agree that your personal information may be transferred and processed in the United States, and that you have read and agree to the Terms of Use and the Privacy Policy.
Unless there are more organisations that can bridge the gap between the tech ideas and the business application, the UK could miss out on building up its tech sector.
The Difference Engine, which was set up late last year and took on its first teams with good ideas in February, is such an organisation. It has completed first 16-week programme with nine teams.
The teams began with an idea and received seed funding and mentorship. Some of the companies have already received second-stage funding and have customers.
Screenreach, which develops a platform that enables mobile devices to engage with digital content, has already received a £250,000 investment from an entrepreneur and is about to install the service at a customer site.
Vital lessons
But the journey of another of the teams is perhaps a clearer indication that the UK could lose potentially successful IT companies unless there are more organisations like The Difference Engine.
Canddi is a company thought up by a team of two with experience working on digital marketing campaigns. It has created software that will help businesses with outbound marketing campaigns and inbound lead management.
The fact that the company was selected indicates that it had a good idea, but after the 16-week course the team have decided to put off their launch after agreeing they needed time to change the way they were marketing the product.
Tim Langley, co-founder of Canddi, said the alpha version of the software has already been trialled. But rather than launch a beta version to go to market, the experience and advice of mentors has made them hold off for a few months.
Langley said the advice that had the most fundamental effect on his business plan was not technical. "We had a rough piece of technology and we believed we had a market for it. The main thing we got out of the programme was 100 experienced mentors and businesspeople picking apart our idea," he said.
"We are good with technology, but one of the first lessons is most people don't care about the technology."
Marketing
As a result of input from businesspeople, Canddi has changed how it describes the problem that the software addresses. Langley said the team was marketing the software as a CRM system for the marketing industry but by the end of the programme they were talking about software that improves the rate that visits to a website end in sales.
Canddi plans to launch a beta version of its product next month and businesses will be able to trial it.
Jim Mann, one of the mentors on the programme, offered Canddi his experience in the online retail and online booking industry.
He said high-tech start-ups often struggle to turn ideas into successful businesses. "It can be common that high-tech start-ups often come with a technology angle to a business need. Rather than have a product that solves something, some have a widget but they do not know what to do with it," he said.
Mann said he plans to run tests on the Canddi system when the beta version is ready.
---
About the Difference Engine
The Difference Engine, which is based in the North East of England, is modelled on a US IT start-up incubator known as Techstars. Although teams that take part receive seed funding, like Techstars, it focuses on mentorship. The Difference Engine, was launched in November last year and in February took in nine teams that had good ideas for technology-based businesses. These teams received £20,000, in return for 8% equity, and mentoring from executives from companies such as Microsoft, Google, Paypal and Amazon. Visit the Difference Engine website >>
Read more on IT for small and medium-sized enterprises (SME)