UK business looks to mobile IT to cut costs and boost productivity
Nine out of ten UK businesses intend to increase productivity and reduce costs by using mobile technology and devices, a survey of IT decision makers has revealed.
This Article Covers
RELATED TOPICS
Nine out of ten UK businesses intend to increase productivity and reduce costs by using mobile technology and devices, a survey of IT decision makers has revealed.

Download this free guide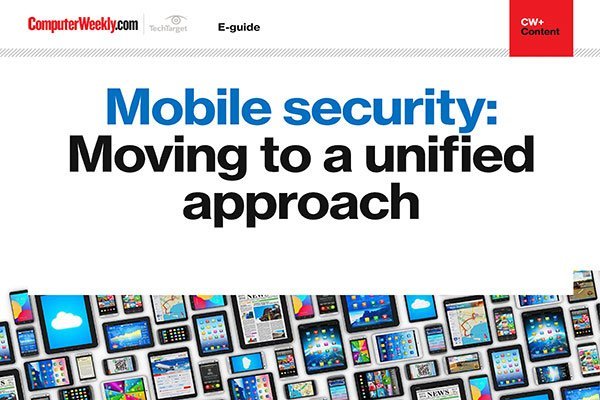 3 expert insights into how mobile security is evolving for business
Download this e-guide to read expert insights into how the current trends in mobile security strategy are showing a move from mobile device management, to enterprise mobile management and unified endpoint management - indicating an evolution towards a unified approach to mobile security.
By submitting your personal information, you agree that TechTarget and its partners may contact you regarding relevant content, products and special offers.
You also agree that your personal information may be transferred and processed in the United States, and that you have read and agree to the Terms of Use and the Privacy Policy.
Most UK companies will plan to use, or consider using, mobile technology over the next two to three years, according to the survey of 320 businesses of different sizes and sectors by SAP.
SAP says the survey shows accurate, real-time information is now expected anywhere, at any time. Companies want this data to improve customer service, business flexibility and productivity.
Some 80% of respondents said they will plan or consider the implementation of mobile business intelligence (BI) and mobile business analytics in the next two to three years, 76% said they will be looking at customer relationship management (CRM) and a further 64% said they will plan or consider an enterprise resource planning (ERP) implementation.
This means there will be a significant increase in the number of companies running or implementing mobile applications, with only 43% running BI and business analytics, 49% running CRM and 43% ERP.
Tim Noble, managing director at SAP for UK & Ireland said the move toward ERP suggests businesses realise they have to innovate to remain competitive.
"With a third of companies expecting between 20% and 30% of employees to be mobile compared with only 4% now, it is no surprise they are starting to invest in on-device solutions," Tim Noble said.
Rob Enslin, global head of sales at SAP, said companies such as Avon - with a salesforce of 6.5m - are seeing an incremental improvement in productivity through greater stock visibility and control.
SAP is planning to release around 90 mobile applications by the end of the year, but with the soon-to-be-released SDK (software development kit) for the Sybase Unwired Platform, businesses and partners will have a direct ability to create customised mobile applications.
Fewer than a fifth of respondents said they were not seeing a significant increase in the need for mobile information and use of mobile devices across the business.
Two thirds of respondents in public sector organisations stated that the budget cuts would not hold back their drive to a more mobile workforce.
Noble said he was initially surprised by the high level of mobile adoption in the public sector. "Upon reflection, however, I realised it was not so surprising considering the existing and potential mobile workforce in government," he said.
According to Noble, the adoption of mobile applications is also being led by demand from the user who increasingly wants access to business-critical applications on the go.
"From this research it's clear that over the two or three years we are going to see British companies favouring an increasingly mobile approach to business," he said.
IT decision makers said the top reason for increasing their use of mobile solutions was increased productivity (51%), followed by reduced costs (41%) and improved customer service (38%).
Two thirds of respondents felt moving to a more mobile workforce has had a positive impact on employee productivity, with a productivity rise among workers of around 16%.
Respondents also stated that a 12% operational expenditure (Opex) saving could be made if an additional 25% of the workforce were made mobile. Nearly two thirds of those surveyed said they feel their mobile workforce is better able to do their job, with 63% saying there is greater level of job satisfaction.
"With on-device we are greatly extending the reach of SAP software to many more users and deliver applications for the business and technical user on many mobile devices," said Noble.
SAP's strategy of delivering applications on-premise, on-demand and on-device is creating new opportunities for customers to build value and capitalise on changing market conditions, he said.
Read more on Mobile hardware