Nokia's worldwide market share of mobile devices dropped to the lowest level since 1997, according to research from Gartner.
The telecoms giant sold 107.6 million devices in the first quarter of 2011, a decline of 5.5% from last year, according to Gartner. Nokia is expected to aggressively lower average selling prices to maintain shipments of Symbian devices while waiting for its first Windows Phone 7 devices to reach the market, says the analyst firm.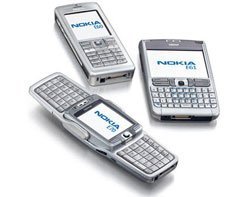 The news comes as Nokia announced a partnership with Microsoft earlier this year to use the Windows 7 platform on its smartphones.
Smartphones top growth charts
Overall worldwide mobile communication device sales totalled 427.8 million in the first quarter of 2011, an increase of 19% from the first quarter of 2010, finds the research.
Smartphones continued to outpace the rest of the market, accounting for 23.6% of overall sales - an increase of 85% from last year.
"This share could have been even higher, but manufacturers announced a number of high-profile devices during the first quarter of 2011 that would not ship until the second quarter of 2011. We believe some consumers delayed their purchases to wait for these models," said Roberta Cozza, principal research analyst at Gartner.
Stiff competition
Apple doubled its sales of iPhones year-on-year to 18.6 million. "This strong performance helped Apple consolidate its position as the fourth largest brand in the mobile communication market overall," said Carolina Milanesi, research vice-president at Gartner. "Considering the higher than average price of the iPhone, this is a remarkable result and highlights the impact that a strong aspirational brand can have on a product."
The impact of the earthquake and tsunami in Japan will have a smaller effect on the mobile communication devices market than initially anticipated, with sales expected to drop in the second quarter. Gartner estimates that manufacturers' sales into the channel will drop in the second quarter of 2011, while sales through to consumers will be flat.
Mobile market share
Company
1Q11 units
1Q11 market share (%)
1Q10 units
1Q10 market share (%)
Nokia
107,556.1
25.1
110,105.4
30.6
Samsung
68,782.0
16.1
64,897.1
18.0
LG
23,997.2
5.6
27,190.1
7.6
Apple
16,883.2
3.9
8,270.1
2.3
RIM
13,004.0
3.0
10,752.5
3.0
ZTE
9,826.8
2.3
6,104.3
1.7
HTC
9,313.5
2.2
3,378.4
0.9
Motorola
8,789.7
2.1
9,574.5
2.7
Sony Ericsson
7,919.4
1.9
9,865.7
2.7
Huawei Technologies Co. Ltd.
7,002.9
1.6
5,236.1
1.5
Others
154,770.9
36.2
104,230.3
29.0
Total
427,846
100.0
359,605
100.0
Source: Gartner (May 2011)
Email Alerts
Register now to receive ComputerWeekly.com IT-related news, guides and more, delivered to your inbox.
By submitting your personal information, you agree to receive emails regarding relevant products and special offers from TechTarget and its partners. You also agree that your personal information may be transferred and processed in the United States, and that you have read and agree to the
Terms of Use
and the
Privacy Policy
.