PC sales boosted by iPad, but netbooks decline
The PC market grew 7% in Q1 2011, according to research from Canalys, due to the popularity of Apple's iPad.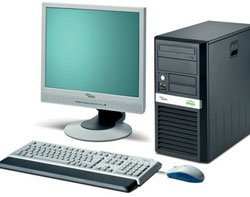 This Article Covers
RELATED TOPICS
The PC market grew 7% in Q1 2011, according to research from Canalys, due to the popularity of Apple's iPad.
Apple set the standard in the pad market, mainly at the expense of notebook and netbook shipments, as pads competed for a share of consumer IT spend, according to Canalys.

Download this free guide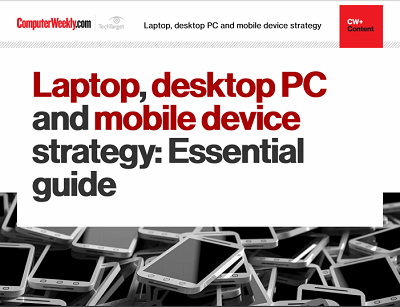 The great debate - to PC or not to PC
IT leaders have greater choice in end-user devices than ever before. The age of PC-only users is over and we have entered the multiple device era. In this guide, you can find best practice, analysis of the latest trends, and expert advice on formulating enterprise strategy in laptops, desktop PCs and mobile devices.
By submitting your personal information, you agree that TechTarget and its partners may contact you regarding relevant content, products and special offers.
You also agree that your personal information may be transferred and processed in the United States, and that you have read and agree to the Terms of Use and the Privacy Policy.
During the first quarter of this year, tablet device shipments reached 6.4 million units worldwide. Apple accounted for 74% of these shipments. Canalys expects that next quarter will see a significant change in the market, with products appearing from Acer, Asus, LG and RIM.
While iPad sales continued to lift Apple's results, PC makers with a focus on the consumer netbook and notebook market, such as Acer and Asus, did not fare so well, Canalys notes.
"Taking into consideration the iPad's 'halo effect' on the company's other products, Apple has grown considerably in most markets worldwide," said Canalys Analyst Tim Coulling. "As the iPad 2 and its competitors continue to roll out, we expect pad sales to propel PC market growth for the rest of the year."
This reflects findings from a recent YouGov study, which showed that 8% of indivuduals purchased a tablet device instead of, or to replace, a PC.
Research from Canalys shows that tablet users use their devices more like PCs than as eReaders. After web browsing, both tablet device owners and non-owners in Western Europe, linked usage to e-mail/messaging and social networking.
Among tablet device owners, all three categories rated much higher than e-book reading and video watching. Non-owners, however, expected e-mail/messaging, e-book reading, and video watching to top pad usage after web browsing, Canalys reports.
Coulling, said, "The pad represents a real threat to PC and consumer electronics suppliers, as it is capable of replacing devices in a range of other categories."