PC sales remain slow as businesses consider tablet devices
Global PC shipments in the fourth quarter of 2010 fell below analyst predictions as businesses delayed purchases and considered alternative devices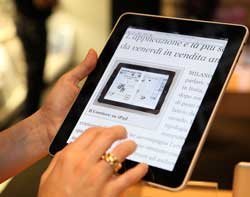 This Article Covers
RELATED TOPICS
Global PC shipments in the fourth quarter of 2010 fell below analyst predictions as businesses delayed purchases and considered alternative devices, according to Gartner.

Download this free guide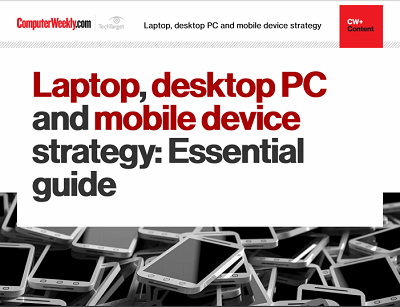 The great debate - to PC or not to PC
IT leaders have greater choice in end-user devices than ever before. The age of PC-only users is over and we have entered the multiple device era. In this guide, you can find best practice, analysis of the latest trends, and expert advice on formulating enterprise strategy in laptops, desktop PCs and mobile devices.
By submitting your personal information, you agree that TechTarget and its partners may contact you regarding relevant content, products and special offers.
You also agree that your personal information may be transferred and processed in the United States, and that you have read and agree to the Terms of Use and the Privacy Policy.
Worldwide PC shipments reached 93.5 million units in the fourth quarter of 2010, an increase of 3.1% from the same period in 2009 but below analyst predictions for 4.8% growth.
Gartner said competition from media tablets, such as Apple's iPad and those from other manufacturers, as well as high component prices and austerity measures, caused businesses to delay buying replacement PCs.
Ranjit Atwal, principal research analyst at Gartner, said, "It's a lot more complex than replacing PCs with PCs. With tablets coming into the market, organisations are looking at other alternatives. A combination of devices might assist its users," he said.
Atwal said high memory component prices and the euro/dollar exchange rate limited PC price reductions throughout the year, driving businesses to delay purchases further.
Hewlett-Packard retained the number one position with 18.8% market share. Acer Group came second with 12.7% market share, followed by Dell and Lenovo with 11.6% and 10.1% respectively.
Lenovo marked the strongest year-on-year growth among the top five suppliers, driven by replacement purchases in the professional PC market, said Gartner.
Atwal added that operating systems (OS) will increasingly overtake hardware in terms of importance for buying decisions as businesses seek a particular OS as a platform to meet their users' requirements.
[Table: EMEA PC vendor unit shipments estimates for 4Q10 (in thousands of units) Source: Gartner]
table.tableizer-table {border: 1px solid #CCC; font-family: Arial, Helvetica, sans-serif; font-size: 12px;} .tableizer-table td {padding: 4px; margin: 3px; border: 1px solid #ccc;}
.tableizer-table th {background-color: #104E8B; color: #FFF; font-weight: bold;}
| Company | 4Q2010 | 4Q10 marketshare (%) | 4Q09 shipments | 4Q09 marketshare (%) | 4Q10-4Q09 growth (%) |
| --- | --- | --- | --- | --- | --- |
| Hewlett-Packard | 6,483 | 20.3 | 6,012 | 19.9 | 8 |
| Acer | 6,426 | 20.1 | 5,862 | 19.4 | 10 |
| Dell | 3,036 | 9.5 | 2,719 | 9 | 12 |
| Asus | 2,250 | 7 | 2,511 | 8.3 | -10 |
| Lenovo | 1,788 | 5.6 | 1,364 | 4.5 | 31 |
| Others | 12,027 | 37.6 | 11,686 | 38.8 | 3 |
| Total | 32,010 | 100 | 30,154 | 100 | 6 |