Transport for London routes real-time data to developers via Microsoft Azure
Using Microsoft's Azure cloud platform, Transport for London (TfL) has made its real-time tube travel information available to mobile application developers.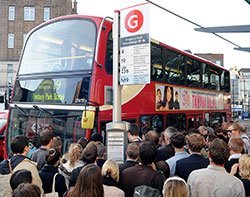 Using Microsoft's Azure cloud platform, Transport for London (TfL) has made its real-time tube travel information available to mobile application developers.

Download this free guide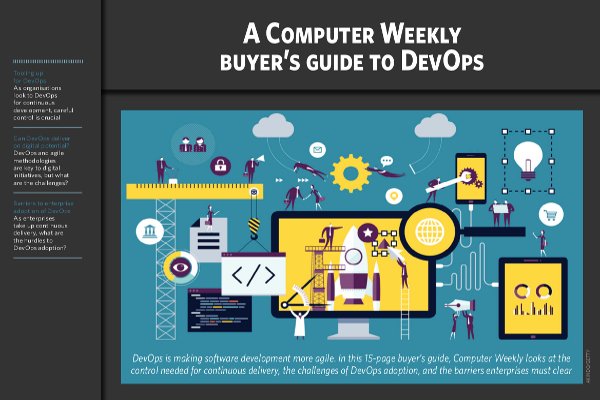 Tooling up for DevOps
Join us as we delve into how DevOps is making software development more agile as well as the control needed for continuous delivery, the challenges of DevOps adoption, and the barriers enterprises must clear.
By submitting your personal information, you agree that TechTarget and its partners may contact you regarding relevant content, products and special offers.
You also agree that your personal information may be transferred and processed in the United States, and that you have read and agree to the Terms of Use and the Privacy Policy.
TfL is using Microsoft's cloud computing platform-as-a-service (PaaS) Windows Azure to host real-time data on tube updates for its Developers Area.
The Developers Area contains TfL's data feeds and allows developers to create applications for mobile and other devices for use by the public. Feeds available include information on the location of cycle hire docking stations, timetable data and real-time traffic and roadworks information across the entire TfL transport network in and around London.
The latest data feed to be added to the Area and onto Windows Azure is called "Trackernet" - a new real-time display of the status of the London Underground 'Tube' network. Trackernet is able to display the locations of trains, their destinations, signal aspects and the status of individual trains at any given time. This works by taking four data feeds from TfL's servers and making it available to developers and the public via the Windows Azure platform.
Dr Michael Newberry, UK product manager for Windows Azure at Microsoft, said the platform can handle up to seven million queries a day. "It's a story of scalability. TfL wanted to provide a service at varying levels depending on the demand to address the scalability issue. When TfL initially made the API available, it had a large amount of hits at once," he said.
Part of Windows Azure, Azure Connect, sits behind TfL's firewall to act as a gateway to the platform to allow data to be transferred to Microsoft's datacentre.
Anthony Browne, the Mayor of London's economic development adviser, said, "In the digital age Londoners expect to be able to find out where their Tube train or bus is at the touch of a button and that is why having this live tracker feed is so vital. By improving the way we help web developers and make this information available to them we can also provide a potential money-spinner for the capital's software development experts."
The Developers' Area is part of TfL's digital strategy to make information freely available for commercial use. Further data releases are planned for 2011.
London mayor Boris Johnson has announced plans to install a mobile phone signal in the capital's underground train network in time for the 2012 Olympic Games. London Underground is currently piloting Wi-Fi via BT Openzone at Charing Cross Tube Station. Users are able to log on to the internet from their laptops or mobile phones.
Read more on Web software