Shortage of C#, SQL and .Net skills as IT vacancies rise
Demand for IT staff continues to rise, resulting in shortages...
Demand for IT staff continues to rise, resulting in shortages in some software skills, according to the latest research.
A report by the Recruitment & Employment Confederation (REC) and E-Skills UK found staff skills in C#, SQL, .Net and Javascript were in short supply in the second quarter of 2010, with the number of related jobseekers in decline.

Download this free guide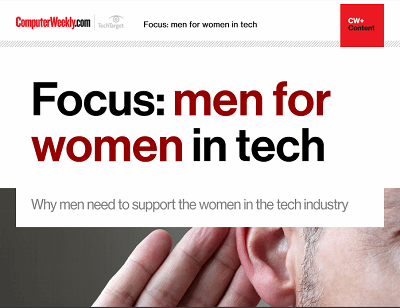 Men for women in tech
This guide showcases some of the men who are helping women to progress in the technology industry and the methods they are using to do so.
By submitting your personal information, you agree that TechTarget and its partners may contact you regarding relevant content, products and special offers.
You also agree that your personal information may be transferred and processed in the United States, and that you have read and agree to the Terms of Use and the Privacy Policy.
"This report confirms our view that the IT sector remains healthy and demand continues to grow. In several skill areas, we will continue to experience shortage of supply and this will put pressure on pay and contract rates," said Jeff Brooks, chair of REC technology.
Brooks said public sector cuts are unlikely to alter the continued rise of IT vacancies. "While public sector cuts provide uncertainty going forward, some of those reductions in demand have already been made by public bodies and we do not think they will change the demand landscape significantly. IT recruitment companies should see this report as a very positive state of affairs and we remain confident of the future direction of our sector and the IT industry," he said.
The report found systems developers, systems administration, senior test analysts and senior business analysts were also in short supply.
Compared to the previous quarter, permanent vacancies were up 8% and contractor positions up 11%, and advertised demand for IT staff is at the highest level since the fourth quarter of 2008, said REC.
E-Handbook

E-Handbook

E-Handbook
Read more on IT jobs and recruitment