IT services market will shrink as low-cost IT grows
The IT services market could shrink 5% to 10% year-on-year as a result of a surge of low-cost IT, analysts have warned.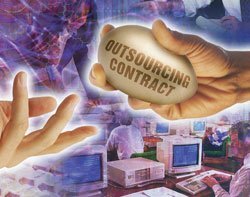 The IT services market could shrink 5% to 10% year-on-year as a result of a surge of low-cost IT, analysts have warned.
Research firm Gartner predicts that low-cost IT will increase, with offshore outsourcing and enterprise cost-cutting causing the IT services market to experience a year-on-year decline in average market price of up to 10% for three to five years. This follows a market loss of $42bn (£27bn) and plummeting outsourcing prices in 2009.

Download this free guide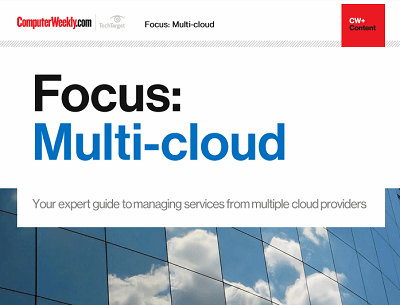 Mixing and matching your cloud options
Many IT leaders are increasingly coming round to the idea that sourcing services from one or more providers might be the best way to go. From a cost and resiliency perspective, some workloads might work better in one cloud over another. Or a certain provider might boast some functionality that suits a particular process the enterprise is looking to implement, but falls short in other areas, prompting the company to adopt a mix-and-match procurement strategy. Join us as Computer Weekly takes a closer look at the multi-cloud approach and what providers are doing to capitalise on the trend.
By submitting your personal information, you agree that TechTarget and its partners may contact you regarding relevant content, products and special offers.
You also agree that your personal information may be transferred and processed in the United States, and that you have read and agree to the Terms of Use and the Privacy Policy.
Virtualisation and automation will drive IT providers to deliver one-to-many services at one-third of in-house costs, said Gartner.
Claudio Da Rold, an analyst at Gartner, said, "Cost cutting, restructuring and the move toward offshore outsourcing continue to increase, while growth in emerging countries accelerates, widening the gap between high-growth areas and stagnant economies, and low- and high-cost IT providers.
"This trend could drive a prolonged reduction in the unit cost of IT services, significantly affecting the IT services market by 2013," added Da Rold.
Gartner advised organisations to invest in scenario-planning and risk management, to assess multi-sourcing environments against risks, as well as adding business value through risk-migration and business continuity planning.
Analyst Ovum said earlier this year that delayed and reduced enterprise IT projects will lead to almost flat growth in the IT services market in 2010.
Read more on IT outsourcing