Cambridge village gets fibre to the home
Villagers in Broughton, a Cambridgeshire hamlet near Huntingdon, will have access to superfast broadband through a fibre...
This Article Covers
RELATED TOPICS
Villagers in Broughton, a Cambridgeshire hamlet near Huntingdon, will have access to superfast broadband through a fibre to the home (FTTH) network supplied by Vtesse Broadband, the new broadband arm of Vtesse Networks.

Download this free guide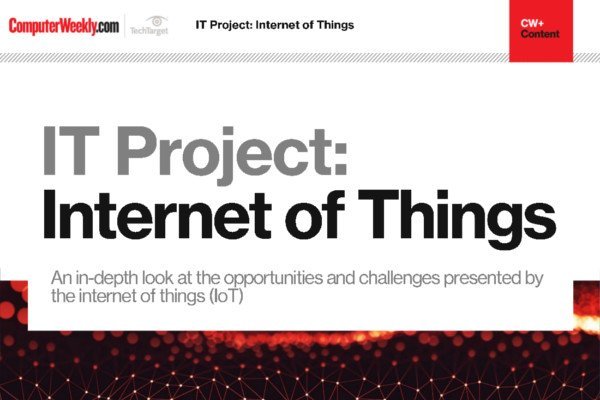 IT Project: Internet of Things
Have an in-depth look at the opportunities and challenges presented by the internet of things
By submitting your personal information, you agree that TechTarget and its partners may contact you regarding relevant content, products and special offers.
You also agree that your personal information may be transferred and processed in the United States, and that you have read and agree to the Terms of Use and the Privacy Policy.
Vtesse, which specialises in supplying broadband access to rural communities, said participating residents would have direct fibre connections to Vtesse Networks' national fibre optic network. This would provide an almost infinitely scalable amount of bandwidth directly to their homes, the firm said.
Vtesse Broadband would use a combination of underground and overground fibre-optic cabling. The underground routes would connect new Vtesse Broadband equipment in Broughton to the Vtesse national network, and pole-mounted fibre cable would connect individual homes to the new services.
Vtesse CEO Aidan Paul said Broughton was chosen because it lay close to one of Vtesse's main arterial optical fibre routes. This lowered the cost of linking to the village.
"We are also very keen to test the practicality of pole sharing and this community is largely pole-fed for both power and telecoms," Paul said. He added that Vtesse hoped to share existing poles and use its own where necessary.
He said Vtesse deployments now covered fibre to the cabinet (FTTC), fibre to the mast (wireless) and fibre to the home. "The data we are getting from these comparative projects will guide future deployment," he said. "Each of these technologies has its place in serving broadband-deprived Final Third communities."
Speaking ahead of a broadband industry day on 15 July, Paul called on the government to ensure wider deployment of broadband by doing three things:
• Ensure equitable shared access to BT and other utilities' poles and ducts to bring down the costs of deploying local fibre to an acceptable level.
• Review the business rates levied on communications infrastructure.
• Have Ofcom investigate Openreach's charges for sub-loop unbundling.
Paul said equitable access to other networks' poles and ducts was still two years off in practice. "This is clearly unacceptable to broadband-deprived consumers," he said.
Paul said the fibre taxes levied by the Valuation Office Agency "kill stone dead the business case for fibre to the community and fibre to the home". The Eurim cross-industry-parliamentary body described the tax earlier as the biggest single disincentive to investment in fibre networks.
Paul said Openreach's charges for sub-loop unbundling just don't stack up.
David Lewis, MD of Rutland Telecom, a small rural fibre network operator, corroborated Paul's view. He said Openreach charged its end users £75 for a connection that included engineers to inspect the connection and computers as well as work in the exchange and cabinet to enable the link. "We pay £127 just for an engineer to switch on the link in the cabinet, about five minutes' work," he said.
Paul said Vtesse Broadband had opened a register for people with poor broadband performance on its website. Anyone who thought they should have a better service was welcome to sign up, and this would guide Vtesse's future deployment, he said.
Read more on Networking hardware