US Transport Security Administration worker charged with data tampering
The US Department of Justice (DoJ) has charged a former Transportation Security Administration (TSA) employee with trying to inject malicious code into TSA databases.

Download this free guide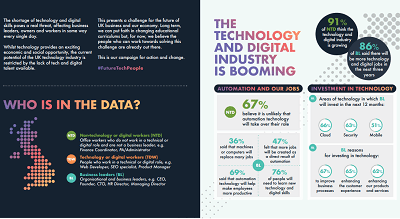 Infographic: Future-proofing UK technology
The current potential of the UK technology industry is restricted by the lack of tech and digital talent available. Read through this challenge for the future of UK business and our economy.
By submitting your personal information, you agree that TechTarget and its partners may contact you regarding relevant content, products and special offers.
You also agree that your personal information may be transferred and processed in the United States, and that you have read and agree to the Terms of Use and the Privacy Policy.
A federal jury has indicted 46-year-old Douglas James Duchak of Colorado Springs on two counts of intentionally attempting to damage a protected computer, according to a DoJ statement.
Duchak worked at the TSA's Colorado Springs Operations Center (CSOC) from August 2004 until October 2009 as a data analyst in charge of updating TSA computers with information from the US terrorist screening database and the US Marshals Service warrant information network.
A week after he was told his employment would be terminated, Duchak allegedly injected unauthorised code into the TSA server containing the warrant information.
The following day, he allegedly tried to load malicious code onto a server that contained the terrorist screening information.
TSA's Office of Inspection and IT Security worked quickly to uncover and respond to this potential threat in partnership with agents from the DHS Office of Inspector General and the FBI, said David Holmes, TSA assistant administrator, Office of Inspection.
"This is an excellent example of how TSA and law enforcement work together to ensure the security of information technology that is critical to protecting the nation's transportation system," he said.
Duchak, who was released on bail after pleading not guilty, faces up to 10 years in prison and a fine of up to $500,000, if convicted on both charges.
The TSA has come under close scrutiny and has been tightening up on security after TSA screeners missed a man who attempted to blow up a US flight from Amsterdam to Detroit on Christmas Day.