Nearly 300,000 global IT jobs lost in 2009
Nearly 300,000 global back-office IT jobs...
Nearly 300,000 global back-office IT jobs will have been lost in 2009 by the end of the year.
The Hackett Group estimates that nearly two million IT jobs will have been cut in North America and Europe between 2000 and 2014 as companies make efficiency improvements.

Download this free guide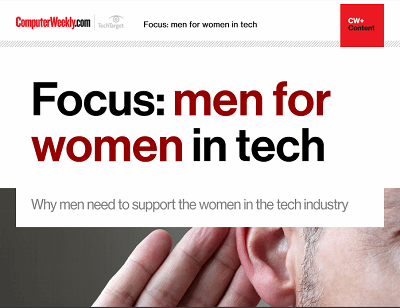 Men for women in tech
This guide showcases some of the men who are helping women to progress in the technology industry and the methods they are using to do so.
By submitting your personal information, you agree that TechTarget and its partners may contact you regarding relevant content, products and special offers.
You also agree that your personal information may be transferred and processed in the United States, and that you have read and agree to the Terms of Use and the Privacy Policy.
The group analysed 4,000 global companies in North America and Europe with over $1bn in revenue. It found that jobs were cut in all back-office industries - HR, finance and procurement - but IT suffered most.
By 2014, the prediction is that 1.9 million IT jobs will have been lost globally. This is compared with 0.8 million finance jobs, 0.5 million procurement jobs, and 0.25 million HR jobs.
Efficiency savings from automation, process improvement, outsourcing and offshoring have led to annual savings of $333bn for the companies analysed. But the savings have partly come from job cuts, with 1.4 millions jobs going in total.
The problems could be set to continue for staff in western countries, as much of companies' future growth is expected to materialise in developing markets such as Brazil, China, India and Russia.
Western economies will see a rise in specific specialist and analytical roles by 2014, but this boost will not offset the drop in clerical and transaction positions during the same period.
E-Handbook

E-Handbook

E-Handbook
Read more on IT jobs and recruitment