A member of the House of Commons' Public Accounts Committee has called for the blacklisting of IT suppliers that oversell their products, services or consultancy.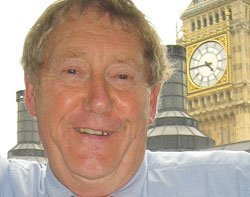 Labour MP Austin Mitchell says that blacklisting would discourage suppliers from taking advantage of taxpayers and making mistakes.
In a Commons debate on the work of the Public Accounts Committee, he said of IT contracts: "All too often, departments seem incapable of dealing with the wily stratagems and sales patter of consultancy salesmen, particularly from the big houses, who offer expertise, but over-praise the product in question and forecast that it can do more than it actually can."
He added: "Departments, in turn, try to set too many objectives to be accomplished, which always leads to failure in IT contracts. When we try to do more with an IT system than it can bear, it inevitably breaks down and performs inadequately. There is failure on both sides, on the part of the department and the salespeople.
"We see that problem in various reports before us."
Mitchell referred to several big IT projects, including the NHS's £12.7bn National Programme for IT (NPfIT). He said departments need better advice to "put them on a more secure and effective platform for controlling the suppliers of IT systems they deal with".
He added: "No taxpayer pound should be the source of easy profit. That is an absolute maxim. However, in consultancy and IT services, the taxpayer pound has been a source of far-too-easy profits. We need to control that, exact penalties where necessary and blacklist firms that are over-selling in that fashion to see that they do not make the same profits and mistakes in future."
Another member of the Public Accounts Committee, Richard Bacon, said of the NPfIT that the government considers that value for money has been obtained because the contracts require that suppliers are not to be paid until they have delivered. "But the position is not quite as simple as that," said Bacon who added that in some instances "suppliers have been paid by the back door".
Fuller account of Austin Mitchell's comments - IT Projects Blog >>
Email Alerts
Register now to receive ComputerWeekly.com IT-related news, guides and more, delivered to your inbox.
By submitting your personal information, you agree to receive emails regarding relevant products and special offers from TechTarget and its partners. You also agree that your personal information may be transferred and processed in the United States, and that you have read and agree to the
Terms of Use
and the
Privacy Policy
.