FBI nets 100 in Operation Phish Phry
Police and FBI agents yesterday charged nearly 100 people in the US and Egypt as part of Operation...
Police and FBI agents yesterday charged nearly 100 people in the US and Egypt as part of Operation Phish Phry, one the largest cyber fraud phishing cases to date.

Download this free guide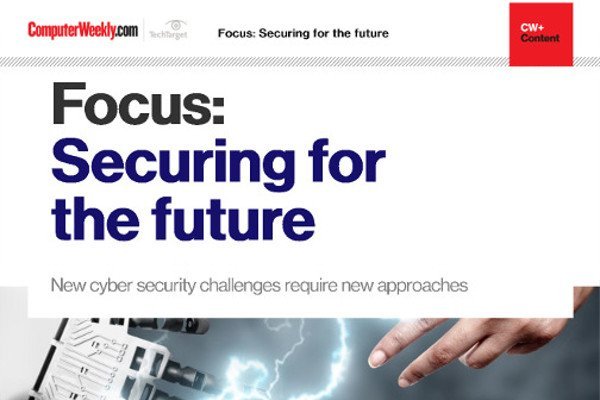 New technologies: a source of threat as well as a solution
Learn about fighting the ever evolving ransomware, IoT botnet malware and data manipulation attacks.
By submitting your personal information, you agree that TechTarget and its partners may contact you regarding relevant content, products and special offers.
You also agree that your personal information may be transferred and processed in the United States, and that you have read and agree to the Terms of Use and the Privacy Policy.
The defendants targeted US banks and stole about $1.5m from hundreds and possibly thousands of account holders, the FBI said yesterday.
More than 50 individuals in California, Nevada, and North Carolina, and nearly 50 Egyptians were charged with crimes including computer fraud, conspiracy to commit bank fraud, money laundering, and aggravated identify theft.
FBI director Robert Mueller described the events as a "cyber arms race," where law enforcement and criminals competed to stay a step ahead of each other.
The two-year investigation was led by the FBI's Los Angeles office, and included the Secret Service, the Electronics Crimes Task Force in Los Angeles, state and local law enforcement, and our Egyptian counterparts. This was the first joint cyber investigation between Egypt and the US, he said.
Mueller said it was hard to tell what investigators were getting into at the start of a case. "Something that looks like an ordinary phishing scam may be an attempt by a terrorist group to raise funding for an operation," he said. Money appeared to be the driving motive in Operation Phish Phry.
Mueller said cybercriminals still outnumbered cybercops, even with strong cooperation between national and international law enforcement agencies.
The Anti-Phishing Working Group, a industry consortium, reported that 49,084 unique phishing web sites were set up in June, the second most recorded in a single month.
Mueller called on people to protect their home computers with firewalls, anti-virus software, and strong passwords. "We all have a responsibility to protect the infrastructure that protects the world," Mueller said.
Read more on Hackers and cybercrime prevention