A guide to application performance management
This guide to managing application performance covers transaction speeds, networking, workflow and tools for performance detection and diagnosis.
Introduction
Application monitoring solutions are designed to aid your organisation in detecting and resolving issues with application performance, before they affect your end users.
Focusing on monitoring and managing the performance/availability of applications, this guide offers news articles, tips and advice. This guide includes topics such as the speed of transactions, networking issues, workflow and related tools for performance detection and diagnosis.
1

APM

-
What is application performance management?
Application performance management (APM) is a discipline within systems management. It focuses on the monitoring and availability of software applications. APM looks at how fast transactions are completed for an end user or how fast information is delivered to the end user, via a particular network or web services infrastructure.
2

News and tips

-
Application performance management news and tips

Download this free guide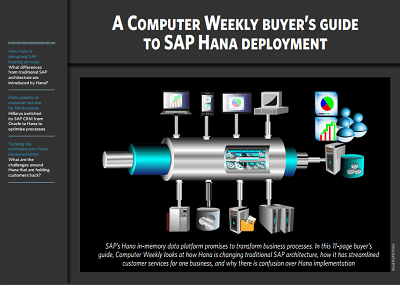 Computer Weekly's Buyer's Guide to SAP HANA Deployment
SAP's Hana in-memory data platform promises to transform business processes. Computer Weekly looks at how Hana is changing traditional SAP architecture, how it has streamlined customer services for one business, and why there is confusion over Hana implementation.
By submitting your personal information, you agree that TechTarget and its partners may contact you regarding relevant content, products and special offers.
You also agree that your personal information may be transferred and processed in the United States, and that you have read and agree to the Terms of Use and the Privacy Policy.
3

Quiz

-
Application performance management quiz
Quiz
Test your knowledge of application performance management in Agile, application lifecycle management and cloud environments. Continue Reading
4

Videos

-
Application performance management videos